Enola Holmes ending explained: 3 biggest questions answered
23 September 2020, 13:04 | Updated: 23 September 2020, 14:28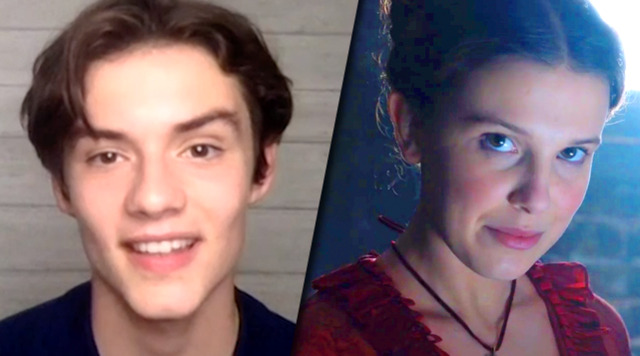 Louis Partridge teases Enola Holmes 2 with Millie Bobby Brown | PopBuzz Meets
Hold on... where did Enola's mum Eudoria actually go?!
Have you watched Enola Holmes yet? If yes, here's an explanation about that ending. If not, what are you doing?! Go watch, and then come back here to debrief.
Millie Bobby Brown's new Netflix film is steadily climbing up the Top 10 charts across the world, with viewers absolutely living for Enola, Sherlock Holmes' just-as-genius little sister.
READ MORE: Enola Holmes 2: Everything about the sequel we know so far
The film follows 16-year-old Enola has she tries to find her mother, who has disappeared and left her to fend for herself. Enola travels to London, meets a young Lord who is also on the run (played by Louis Partridge) and ends up getting involved in something much more sinister.
Enola Holmes also leaves us with a few lingering questions, mainly about the whereabouts of Enola's mother Eudoria, and the reason behind who wants Tewkesbury dead. Here's what that ending means, and how it sets up a potential sequel.
WARNING: Spoilers ahead for Enola Holmes!
Enola Holmes ending: Where was Enola's mum this whole time?
At the end of the film, Enola manages to evade Mycroft after escaping, but Sherlock is on to her. After disguising herself as a newspaper boy to hide in plain sight, Enola returns to her room where she's told she has a visitor. It's her mother, Eudoria,
Eudoria, who has been MIA, says she can't stay long because people might be watching. But where has she been? The ending of the film doesn't actually explicitly say where she disappeared to.
Earlier in the movie, we find out that Eudoria is part of the women's suffrage movement, and is also heavily involved in the more extreme side of things, with explosives and combat.
Eudoria explains that she left for Enola, not because she didn't love her. It's implied that she left on a secret mission to make the world a better place for women, including Enola. She wanted to tell Enola where she was going but it wasn't safe... we the audience don't actually find out exactly where she went either.
In the book series, written by Nancy Springer, it's stated that Eudoria went to live with the Romani people, after responding to one of Enola's secret coded messages in the newspaper.
Enola Holmes ending: Why did Tewkesbury's grandmother try to kill him?
Despite her mother's attempts to fight for equality and women suffrage, it's actually Enola who has a hand in getting the Reform Act passed.
Throughout the film, Enola and Teweksbury are chased by a bowler hat-wearing assassin, who we assume to have been hired by Tewkesbury's uncle. However, after an intense showdown, we find out that it's actually Tewekesbury's grandmother who wants him dead.
Why? Well, his vote in the House of Lords (which was passed down to him following the murder of his father) is vital in passing the Reform Act, a bill which will expand the right to vote to women and men, regardless of their status.
Tewkesbury's grandmother doesn't want this, she believes in a more elitist England and wants to make sure that her grandson doesn't destroy it. It's also revealed that she had Tewkesbury's father (a.k.a. her own son) killed because he wanted reform too.
She shoots Tewkesbury herself, but he is saved by a chest plate. It's assumed she's taken away and jailed.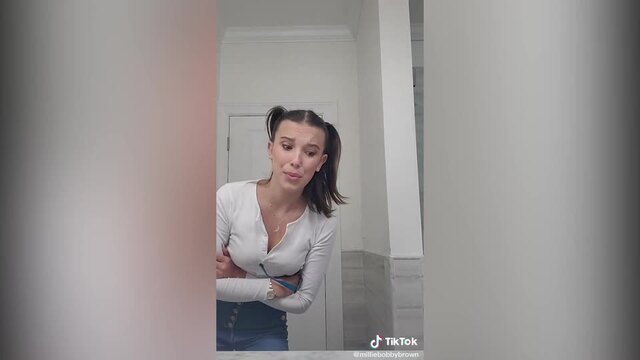 Millie Bobby Brown recreates Enola Holmes trailer on Tik Tok
How does the ending set up Enola Holmes 2?
If a sequel is given the green light, it's likely that the story will be partly based on the next novel in Nancy Springer's series, which sees Enola put on her sleuthing cap to try and find a Lady who goes missing from her bedroom.
However, with all the exciting storylines set up in the first film, we could see some of those narratives carry through to the next film. Like Eudoria's escapades, and maybe even the return of Tewkesbury...
One thing is for sure: While the first film centred on Enola and her relationship with her mother, the ending cements Enola as an independent woman. She's out of her mothers shadow, and ready to fend and fight for herself.
And she's proven that she can go toe to toe – and even outsmart – her brothers, Sherlock and Mycroft. With Sherlock coming to realise that she's just like him, we could see the two work more closely in the next film.
READ MORE: Louis Partridge talks Enola Holmes sequel with Millie Bobby Brown | PopBuzz Meets