Ginny & Georgia season 2 release date: Brianne Howey explains why it's delayed
12 October 2022, 11:19 | Updated: 9 January 2023, 12:52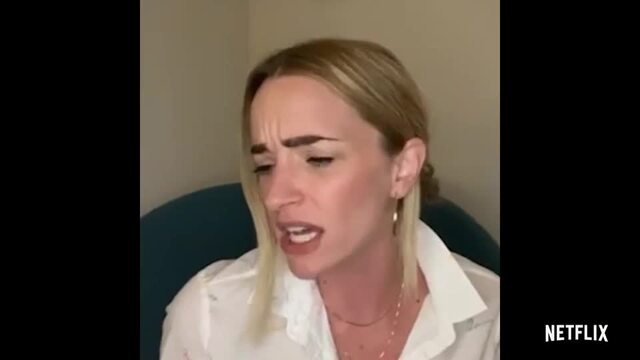 Ginny & Georgia season 2 is coming to Netflix
When is Ginny & Georgia season 2 released on Netflix? Georgia actress Brianne Howey teases when fans can expect to see the new season.
Wondering where the hell Ginny & Georgia season 2 is? Has it been cancelled? Has Netflix forgotten about it? Nope – it's actually finally almost here.
The first season of the series, starring Antonia Gentry and Brianne Howey as the titular roles, was not without criticism and controversy, with Taylor Swift even logging on to call out a "deeply sexist" joke about her love life.
None of that deterred Netflix from going ahead with a second season, though. And according to the streamer, more than 52 million households tuned into to watch the show in the first 28 days.
But since season 2 was confirmed in April 2021, fans haven't heard much more about when it'll be released. Now, we've got a new update and it seems like Ginny & Georgia season 2 is coming very soon.
When does Ginny & Georgia come out on Netflix?
The good news: Ginny & Georgia season 2 has already been filmed. They've wrapped filming, it's done, it's ready to go. The slightly bad news: Fans could still expect quite a bit of a delay because post-production dubbing is still happening.
Speaking to E! News at an event on October 8th, Brianne Howey (who plays Georgia) said: "Soon, it's coming! I swear, it's coming!"
Explaining the delay, she revealed that they're waiting for the show to be translated into 180 different languages before it gets released on the platform.
"That takes about four months," she noted. "So it's actually not the show itself. The show is done."
Executive producer and writer Debra J. Fisher previously teased that Ginny & Georgia season 2 could drop "mid to late December at the earliest." If it's any later than that, fans will likely see season 2 hit Netflix at some point in early 2023.
Netflix have yet to confirm a release date.
What will happen in Ginny & Georgia season 2?
Season 2 will likely pick up straight after the events of season 1's finale. Neither Ginny nor her little brother Austin were on great terms with their mother at the end of season 1. Ginny left Wellsbury on the back of a motorbike with Austin after discovering that Georgia had murdered her husband. Meanwhile, Georgia has no idea that her kids have skipped town.
It looks like Ginny & Austin's road trip will be the initial focus of season 2, per Antonia Gentry's teases. Speaking to Express, she said: "I don't know if you notice, but when she's packing her bag, she grabs the book that Zion gives her. If you were paying attention, when Zion arrives and is giving her the book, you know that he included an address."
Fans have speculated that the address could belong to Ginny's father, who has been cast as a new character in season 2.
As for the rest of what's set to happen in season 2? We'll just have to wait and see what's in store...
Drag Race UK's Copper Topp Reveals Why Cheddar's Outfit Was Better Than Hers | Drag Race Yearbook