Where is David Dahmer now? The true story of Jeffrey Dahmer's brother who disappeared
28 September 2022, 12:38 | Updated: 28 September 2022, 16:36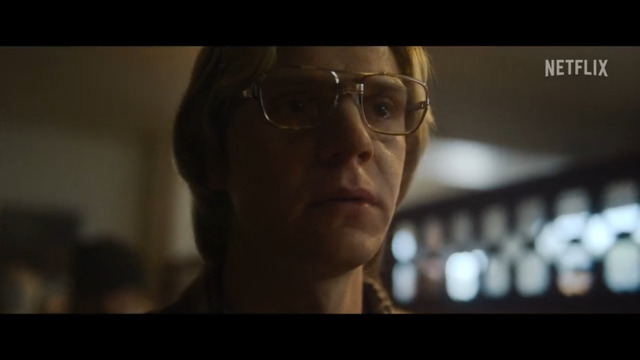 Evan Peters stars as Jeffrey Dahmer in Netflix's new Monster series
What happened to Jeffrey Dahmer's brother David? The killer's younger brother changed his name and disappeared following Dahmer's arrest.
As well as questions about Dahmer's victims and their families, Netflix's DAHMER - Monster: The Jeffrey Dahmer Story has also left viewers wondering about what happened to Jeffrey Dahmer's younger brother David.
David is portrayed early on in the series, popping up in episode 3, which focuses on Dahmer's teenage years, and his parents Lionel and Joyce's split.
The series has sparked a renewed interest into Dahmer's family members, and as a result, old footage from documentaries and home videos have now resurfaced on social media. Interest in Dahmer's brother David, in particular, has peaked.
However, viewers have not been able to uncover any recent updates about him because he has pretty much disappeared.
Here's what we know about David Dahmer today, based on the last update about his life from Lionel and Shari Dahmer.
Where is David Dahmer now? Did he change his name?
David Dahmer was Jeffrey Dahmer's younger brother, born almost seven years after Jeffrey. Lionel Dahmer explained that while the pair "enjoyed themselves as brothers," their age gap did have an affect on their relationship. They had different interests, and were not as close as siblings with a smaller age difference would be.
In 1978, when Lionel and Joyce Dahmer separated, Joyce took David, who was 12 years old at the time, while Jeffrey remained with his father. Later that year, Dahmer killed his first victim.
What happened to David after Dahmer's arrest?
When Jeffrey was arrested in 1991, David had graduated from the University of Cincinnati, Ohio. He decided to cut all ties with Dahmer, and didn't show up to the trial or hearings.
Where is David Dahmer now?
While Lionel Dahmer has stayed in the public eye, and has taken part in several documentaries and interviews, David has opted to remove himself from the narrative completely.
Very little is known about David, who would be around 55 years old today. The last update about his personal life was given by Lionel and stepmother Shari, who went on Larry King Live in 2004 and gave a very brief update about his life. (You can read the full transcript of the episode here.)
When asked about Dahmer's younger brother, Lionel confirmed that David has changed his name, adding that they have promised to keep him "completely secret with respect". Shari also confirmed that he has a career, a family, kids and is very happy. No other information was shared.
What is David Dahmer's new name?
While Lionel and Shari said they were still very proud to have the Dahmer name, in spite of their son's evil crimes and notoriety, David opted to legally change his name to distance himself from the whole thing.
There's no public record or any information on what David's new name is, and it's likely that we'll never know.
Read more about Netflix's DAHMER here:
Drag Race UK's Just May Claps Back At Danny Beard's Shady Remarks | Drag Race Yearbook