Where is Glenda Cleveland now? Here's what happened to Jeffrey Dahmer's neighbour in real life
26 September 2022, 18:52 | Updated: 29 September 2022, 16:20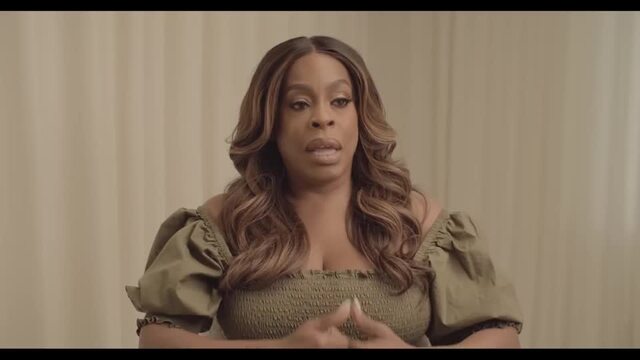 Dahmer's Niecy Nash opens up about playing Glenda Cleveland
Netflix's Dahmer - Monster: The Jeffrey Dahmer Story changed a huge detail about his neighbour Glenda Cleveland.
CONTENT WARNING: This article contains details of extreme violence and sexual assault that some readers may find triggering and disturbing.
Glenda Cleveland played a huge role in Jeffrey Dahmer's arrest but where is the hero now and was she really his neighbour?
Last week (Sep 21), Dahmer - Monster: The Jeffrey Dahmer Story debuted on Netflix. The new limited series explores the life of Jeffrey Dahmer who was sentenced to life in prison in 1992 for killing 17 men. The drama also aims to focus on Dahmer's victims and examine how his crimes were ignored by police for so long because he targeted predominantly Black men.
READ MORE: Relative of Jeffrey Dahmer victim slams Netflix's Dahmer for "retraumatising" their family
One person, who the show shines a light on, is Glenda Cleveland and her many attempts to stop Dahmer's henious crimes.
Was Glenda Cleveland Jeffrey Dahmer's neighbour?
In the show, Glenda Cleveland (Niecy Nash) lives in an apartment next to Jeffrey Dahmer in the Oxford Apartments complex. However, in real life, Cleveland lived in a flat in a separate building next to the Oxford Apartments. In other words, they were not neighbours in real life and many of Cleveland's scenes were fictionalised or based on other real people's accounts.
As Cleveland did not live next to Dahmer, she wouldn't have heard his crimes from her apartment. On top of that, she didn't make complaints about the smell coming from Dahmer's flat. That being said, Dahmer did dismember and eat his victims and one of his real neighbours, Pamela Bass, confirmed that he offered meat sandwiches to people in the building.
Nevertheless, the story involving 14-year-old Konerak Sinthasomphone is based on fact. Cleveland's daughter and niece spotted him running out of Dahmer's flat naked, drugged and covered in blood. Cleveland reached out to the police but officers took Sinthasomphone back to Dahmer's flat. Dahmer murdered Sinthasomphone soon afterwards.
According to the Milwaukee Journal-Sentinal, Cleveland continued to contact police about Dahmer to no avail. She even phoned the FBI after she found a missing poster for Sinthasomphone and realised it was the same boy but, once again, nothing was done. As depicted in the series, Cleveland also met with Reverend Jesse Jackson.
What happened to Glenda Cleveland?
In the wake of Dahmer's imprisonment, Cleveland became known as a local hero. She also became a recipient of various women's group awards and the Milwaukee Police Department personally honoured her for her role in the Dahmer case.
Cleveland stayed in the city of Milwaukee and spent much of her later life helping care for her grandchildren. She passed away on December 24th 2010 at the age of 56.
As it stands, Cleveland's family are yet to publicly comment on Dahmer - Monster: The Jeffrey Dahmer Story. We shall update you if they do.
Read more about Netflix's DAHMER here:
Drag Race UK's Just May Claps Back At Danny Beard's Shady Remarks | Drag Race Yearbook