Every Christmas movie coming to Netflix in 2020
30 September 2020, 15:42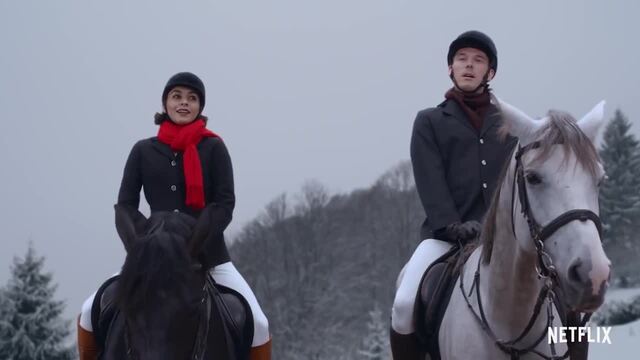 Watch Vanessa Hudgens in the trailer for 'A Princess Switch'
A Christmas musical with Dolly Parton, Jenifer Lewis AND Christine Baranski? LET'S GO.
Hate to break it to you but ummm, it's almost time for the Christmas countdown. (Remember how it was March like, 3 weeks ago? Time truly is a fickle mistress...)
October is here, Thanksgiving is just round the corner and then... it's basically Christmas. Thankfully, Netflix is already gearing up for the holiday season – and they've just announced a whole load of brand new festive movies that are set to join the ranks alongside A Christmas Prince, The Princess Switch, The Christmas Chronicles and The Knight Before Christmas (to name a few).
From The Christmas Chronicles: Part Two to Jingle Jangle, find all the new titles, alongside their release dates below.
READ MORE: Did you notice these mistakes in Netflix's 'The Princess Switch'?
Here are all the new Christmas films coming to Netflix in 2020
Holidate - October 28th
Who's in it? Emma Roberts, Luke Bracey, Kristin Chenoweth, Jessica Capshaw
What's it about? The film follows Sloane (Roberts) and Jackson (Bracey) who make a deal to become each other's platonic date for every holiday that pops up throughout the year in order to avoid judgment from their families. Easter, 4th of July, Halloween, Thanksgiving, Christmas and the dreaded New Years... And of course, they end up catching feelings along the way.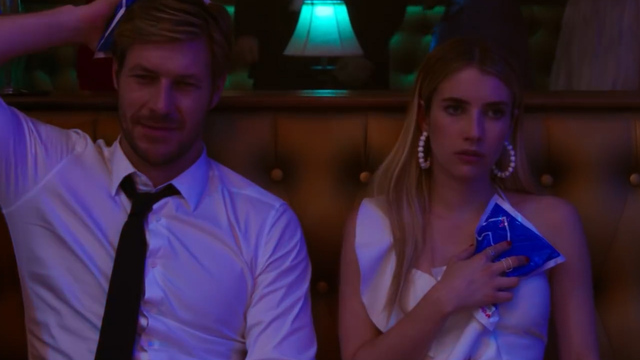 Trailer for Netflix's Holidate starring Emma Roberts
Jingle Jangle: A Christmas Journey - November 13th
Who's in it? Forest Whitaker, Keegan-Michael Key, Anika Noni Rose, Phylicia Rashad, Hugh Bonneville, Madalen Mills
What's it about? Jingle Jangle is "a musical adventure and a visual spectacle for the ages." Set in the gloriously vibrant town of Cobbleton, the film follows legendary toymaker Jeronicus Jangle whose fanciful inventions burst with whimsy and wonder. But when his trusted apprentice steals his most prized creation, it's up to his equally bright and inventive granddaughter to heal old wounds and reawaken the magic within.
FIRST LOOK: From legendary Playwright and Director, @DavidETalbert, comes this whimsical and inspiring new holiday movie that is pure magic AND has all your faves!!

Jingle Jangle: A Christmas Journey is coming this holiday season to Netflix! pic.twitter.com/PLkUpWELqL

— Strong Black Lead (@strongblacklead) September 29, 2020
Christmas On The Square - November 22nd
Who's in it? Dolly Parton, Christine Baranski, Jenifer Lewis, Treat Williams, Jeanine Mason
What's it about? 2020 may have been a complete shit show but Dolly Parton blessing us with a Christmas musical starring herself, Jenifer Lewis AND Christine Baranski? A gift from the Gods. Christmas On The Square follows Regina Fuller (Baranski), a wealthy and unpleasant woman, who "returns to her small hometown in the wake of her father's death to evict everyone right before the holiday season. Following an encounter with an angel (Parton), a rekindling of an old romance and stories from the local community, she has a change of heart."
The Christmas Chronicles: Part Two - November 25th
Who's in it? Kurt Russell, Goldie Hawn, Darby Camp, Kimberly Williams-Paisley, Judah Lewis
What's it about? The sequel will follow on from the 2018 film, and will revisit Kate and Teddy Pierce two years later. "Kate, now a cynical teenager, is reluctantly spending Christmas in Cancun with her mom's new boyfriend and his son Jack. Unwilling to accept this new version of her family, Kate decides to run away. But when a mysterious, magical troublemaker named Belsnickel threatens to destroy the North Pole and end Christmas for good, Kate and Jack are unexpectedly pulled into a new adventure with Santa Claus."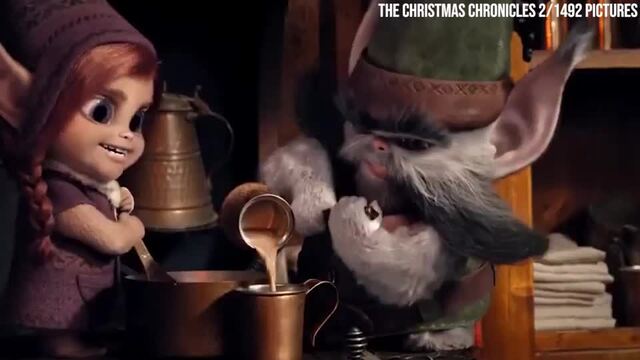 The official The Christmas Chronicles 2 trailer
The Princess Switch 2: Switched Again - Late 2020
Who's in it? Vanessa Hudgens, Nick Sagar
What's it about? The synopsis of the film is still under wraps at the moment but back in 2019, Netflix revealed that the sequel would see Duchess Margaret unexpectedly inherit the throne and hit a rough patch with Kevin. It then falls to Stacy to save the day before a new lookalike — party girl Fiona — foils their plans. (Yes, Vanessa Hudgens will be playing THREE characters this time around.)
Vanessa Hudgens returns as star & producer for "The Princess Switch: Switched Again"

In the sequel, Duchess Margaret unexpectedly inherits the throne & hits a rough patch with Kevin so it's up to Stacy to save the day before a new lookalike — party girl Fiona — foils their plans pic.twitter.com/2V3jNnwVuo

— Netflix Queue (@netflixqueue) October 29, 2019
READ MORE: Netflix launches Black Lives Matter category to amplify Black storytelling