Here's why Alex's sister June was cut from Red, White & Royal Blue movie
11 August 2023, 12:35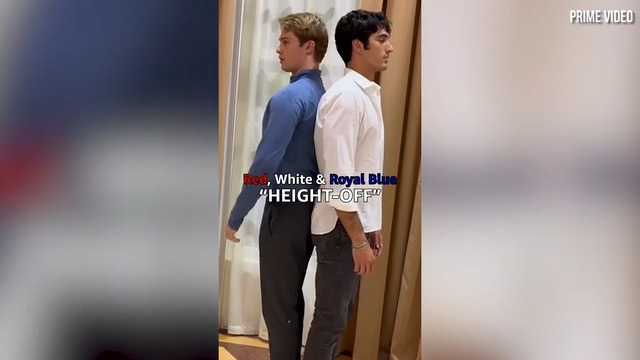 Red, White & Royal Blue stars work out who is taller in real life
Why was June Claremont-Diaz cut from the Red, White & Royal Blue movie? Director Matthew Lopez explains the reason.
After months and months of waiting, the movie adaptation of Red, White & Royal Blue is finally here.
Following the enemies-to-lovers relationship of Alex Claremont-Diaz, First Son of the United States, and Prince Henry, the spare of the British Royal Family, the film version of the beloved best-selling novel brings the story to life in ways that fans are already obsessed with.
Taylor Zakhar Perez and Nicholas Galitzine portray Alex and Henry, alongside a supporting cast that features the likes of Uma Thurman, Sarah Shahi and Stephen Fry.
However, there are some key characters missing from the film that appear in the original book... Alex's sister June Claremont-Diaz is one of them.
Here's what Red, White & Royal Blue's director Matthew Lopez has said about why June was cut from the film.
Why isn't Alex's sister June in the Red, White & Royal Blue movie?
What happened to Alex's sister in Red, White and Royal Blue?
In the novel, Alex's sister June Claremont-Diaz is a major character in the story. She's Alex's older sister, First Daughter of the United States and is a Journalism graduate who lives in Washington, DC with her and Alex's mother, President Claremont.
June is also Alex's closest confidant and, in order to protect her brother, even pretends to date Prince Henry when the rumours about him and Alex's romantic relationship start to circulate across the world.
The siblings, alongside Nora (who is played by Rachel Hilson in the film), make up the iconic White House trio.
She's a massive fan favourite amongst the book readers, with people loving her unfiltered attitude and vibe.
Sadly, there's no glimpse or barely even a mention of her in the movie adaptation. Alex appears to be portrayed as an only child.
Why was June Claremont-Diaz removed from the Red, White & Royal Blue movie?
While it hasn't been addressed directly just yet, director Matthew Lopez has spoken about the decision to cut certain things, characters and moments in the book, from the film.
"First and foremost, it was about Alex and Henry for me, and inevitably there were going to be things left out," he told BuzzFeed. "If it's not about Alex and Henry, it doesn't belong in the film – that was reinforced when I was editing the movie."
"There are some things we filmed that are in the novel that I had to take out. It was very clear to me the first time I saw an assembly of the film that anything not relevant to their love story just didn't belong in it."
Presumably, June was cut from the film as part of the effort to tighten Alex and Henry's narrative.
Of course, fans have already begun to argue that June is a key factor in Alex and Henry's love story, with many pointing out her role as Alex's confidant as well as her support and help with their relationship journey.
In the movie, some of June's traits and storylines are actually combined with Nora's. For example, June dates Pez in the book, while Nora dates Pez in the film.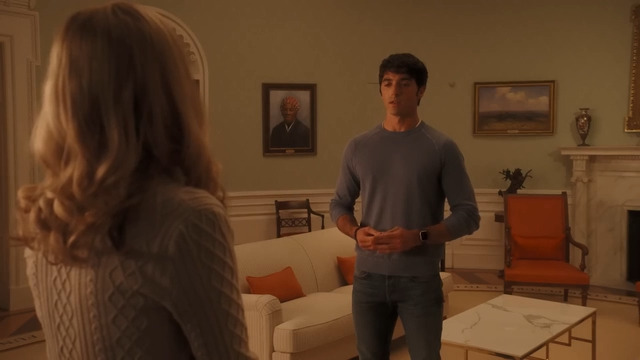 Alex tells the President about his relationship with Henry in Red, White and Royal Blue
Additionally, Matthew explained that adapting the beloved book into a movie does come with some limitations.
"I have a very, very different job than Casey McQuiston did as the author of the novel," he said to Us Weekly. "This is obviously no slight to Casey whom I adore and who's been very integral in the making of this movie. You have the limitations of budget, time, space when you're making a movie, and time being the most pressing one."
"What I've been saying to people is like, 'Well, take the number of hours the audiobook lasts and subtract it by two, and that's what was left out of the movie.'"
We may not have got June Claremont-Diaz in the movie, but she will live on in the books forever.
NCT DREAM vs. 'The Most Impossible NCT DREAM Quiz' | PopBuzz Meets