The Idol's Lily-Rose Depp would 'steer clear' of The Weeknd when he was 'in character' on set
5 June 2023, 15:21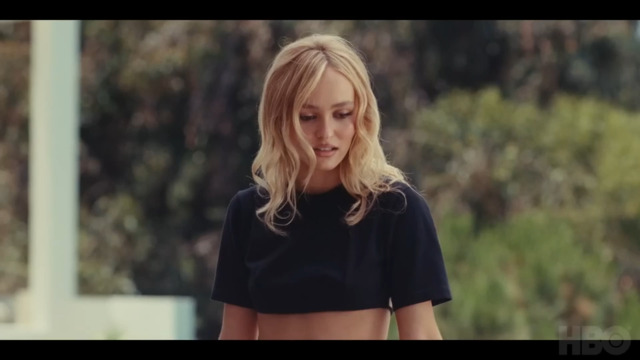 Watch the trailer for The Idol season 1
"When he would be in full Tedros mode sometimes, I would steer clear of him. I'd be like, 'He's in his zone right now.'"
The Idol has arrived. Fans have thoughts. And Lily-Rose Depp is sharing what it was like working opposite The Weeknd on the HBO series.
Starring Lily-Rose as Jocelyn, an 'iconic' pop star who experiences a nervous breakdown and cancels her tour, and Abel 'The Weeknd' Tesfaye as Tedros, a self-help guru and modern-day cult leader who begins a relationship with Jocelyn, The Idol has already faced quite a bit of criticism.
From reports – and denials – of on-set toxicity, as well as poor reviews and a Rotten Tomatoes score that dipped as low as 9% (it's now at 25%, with an audience score of 55%), the build up hasn't been ideal. But that hasn't stopped people tuning in.
Ahead of the first episode, Lily-Rose spoke about her experience shooting the show, and shared a brief insight into how Abel approached his own performance as the creepy Tedros.
Speaking about the lengths the cast went to to achieve their performances, Lily-Rose explained that while no one took their method acting to the extreme, Abel's technique of staying with Tedros' character was enough to make her avoid him at times.
"I don't think anybody went full method — nobody lost their minds," she told EW. After a pause, she added: "Well, sometimes when Abel would get — I don't want to reveal too much about where Abel's character goes, but when he would be in full Tedros mode sometimes, I would steer clear of him. I'd be like, 'He's in his zone right now.'"
With the rest of the show's plot still being kept underwraps, only time will tell what Lily-Rose means by "full Tedros mode" but after just one episode, it's not hard to imagine. Throughout the trailers, viewers have already been given a tease at what's to come for the creepy cult leader and his relationship with Jocelyn.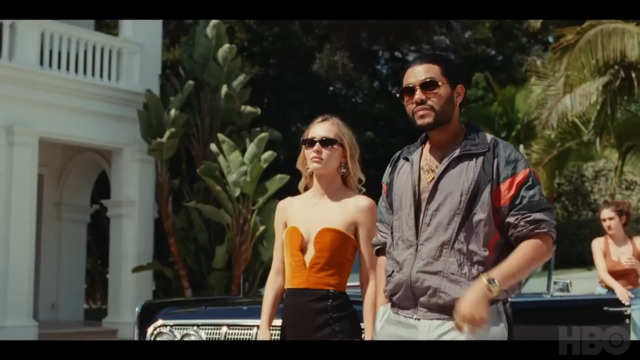 Lily-Rose Depp and The Weeknd head to "the gutters of Hollywood" in new trailer for The Idol
Elsewhere, amidst the rumours of a toxic on-set environment, the cast have explained that their experience filming the show was "fun."
"For something that does, of course, explore darker themes and has some pretty heavy emotional moments to it and everything, the vibe on set was quite lighthearted," Lily-Rose told EW. "We're all really good friends and we all are similar people and really understand each other."
"We were having a lot of laughs, listening to a lot of music, dancing around, and that kind of energy is what made the heavier moments easier and possible, because whenever you knew that there was a bigger, emotional scene coming up, you felt like you were surrounded by people that you feel comfortable with, people that have your back, and you feel that in the show," she continued.
READ MORE: The Idol receives brutal 9% critics rating on Rotten Tomatoes
READ MORE: The Weeknd slammed over his response to The Idol's 'torture porn' accusations
The Little Mermaid Cast Try To Name Every Disney Princess In 30 Seconds | PopBuzz Meets