Who does Kitty end up with in XO, Kitty? The shock ending explained
18 May 2023, 16:00 | Updated: 23 May 2023, 14:09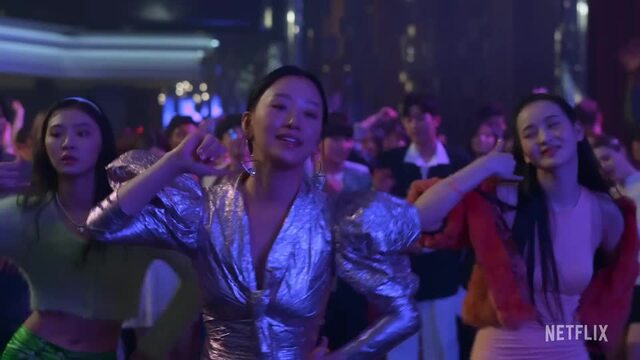 XO, Kitty - inside the character
Kitty is convinced that Dae is the love of her life at the start of XO, Kitty but Yuri and Min Ho complicate things.
XO, Kitty sees Kitty move to South Korea to be with Dae only to learn that he has a girlfriend...so who does she end up with?
At the start of XO, Kitty, Kitty (Anna Cathcart) is certain that she's destined to be with Dae (Minyeong Choi). However, it's not long before she learns that Dae is dating Yuri (Gia Kim)...or at least he appears to be. As a result, Kitty's plans go awry and the presence of Min Ho (Sang Heon Lee) complicates things even further. Just like Lara Jean, Kitty is prone to chaos.
All season long, fans are left wondering if Kitty will make things work with Dae...so does she? The ending may surprise you.
How does XO, Kitty end?
In episode 2 of XO, Kitty, we learn that Dae's relationship with Yuri is fake. Dae can barely afford to attend KISS. His dad is a chauffeur for Yuri's dad. Meanwhile, Yuri is queer and seeing her bestie Juliana (Regan Aliya) in secret. To hide her sexuality from her parents, Yuri pays Dae to be her fake boyfriend and makes Dae sign andNDA so that he can't tell Kitty about it.
As a result, Kitty is unable to be with Dae and she begins to question if he's even right for her. Min Ho then enters the mix. Originally, Kitty can't stand Dae's friend but it soon becomes clear that there is chemistry between them. When Kitty and Dae can finally be together, Kitty reveals she's developed feelings for someone else. Dae is convinced it's Min Ho.
However, Kitty confesses that she actually has feelings for Yuri. Before flying back to the States, Kitty attempts to tell Yuri how she feels about her only to find out that Yuri is still dating Juliana. Not only that but Yuri and Juliana have now both come out to their parents and are together. Could Kitty date Yuri in season 2? We'll have to wait and see.
READ MORE: XO, Kitty season 2: Release date, cast, spoilers, trailers and news about the Netflix show
On her flight home, Min Ho sits next to Kitty and the season ends with Min Ho telling Kitty that he's in love with her. In other words, Min Ho and Dae are both in love with Kitty but she wants to be with Yuri who's still in a relationship with Juliana. To paraphrase Taylor Swift, Kitty doesn't love the drama, it loves her.
Elsewhere, Kitty passes her exams. She is expelled from KISS for staying in the boys' dorms but Yuri convinces her mum, Principal Lim to let Kitty stay at KISS. Kitty also learns that her mum's first love was called Simon.
With so many cliffhangers, we need a second season!
Jonas Brothers vs. 'The Tower Of Truth' | PopBuzz Meets