Kissing Booth 2's Joey King and Jacob Elordi open up about dating in the public eye
24 July 2020, 17:05 | Updated: 26 July 2020, 21:38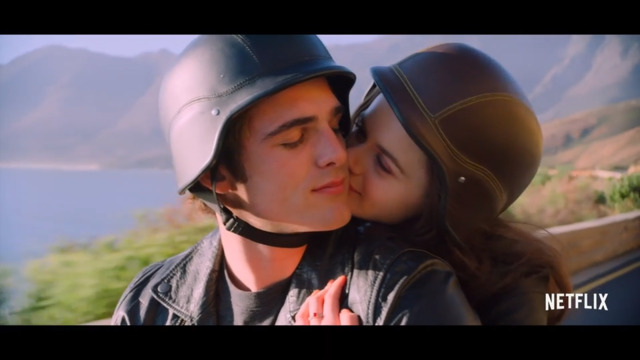 The official trailer for The Kissing Booth 2 on Netflix
The former couple began dating after filming the The Kissing Booth and the public interest in their relationship was huge. They broke up in 2018.
With The Kissing Booth 2 finally locked and loaded on our Netflix accounts, and Elle Evans and Noah Flynn back in our lives, fans can't help but rave about former off-screen couple Joey King and Jacob Elordi's performances in the film.
In case you didn't know, the two actors began dating after meeting on the set of The Kissing Booth, and thanks to the popularity of the film, interest in their personal relationship skyrocketed.
READ MORE: The Kissing Booth 3 is coming and will be released in 2021
The couple broke up at some point in 2018, and both have since moved on. Joey was said to be dating film producer Steven Piet and Jacob was rumoured to be dating Euphoria co-star Zendaya.
Now, in separate interviews with ET Online, Joey and Jacob discuss the pressures of dating in public and how "brutal" it can be.
"In this world, everyone wants to know your business and what you're doing. And I think it's very interesting when you go through things and people kind of feel like they're owed an explanation, but I understand," said Joey.
The internet was overflowing with speculation about the state of their relationship after the two quietly stopped posting about each other on Instagram in 2018. Neither Joey nor Jacob ever commented on the break up at the time.
She continued: "For me, I've publicly gone through some things, privately gone through some things, it's all about finding your balance, finding what makes you comfortable. And it can be brutal, but you know happy endings do come to those who are patient."
READ MORE: Joey King revealed how she and Jacob Elordi got together and it's adorable
Jacob said that the scrutiny initially bothered him but he now just ignores it: "Just even the fact that somebody you don't know knows your name could be quite disembodying. But then eventually, for me personally, it's got nothing to do with me, you know."
He continued: "Unfortunately, it just has my name involved in it but it literally has nothing to do with me. It just doesn't affect the trajectory of my life. So I just kind of ignore it."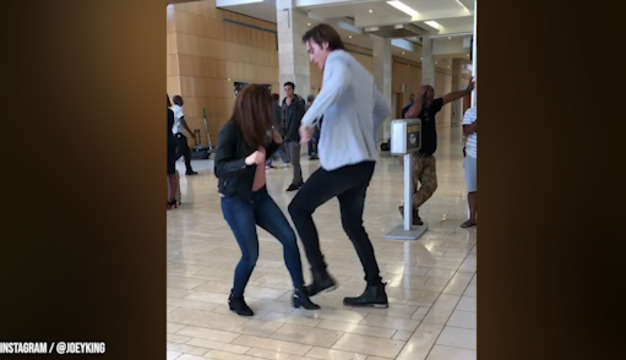 Joey King posts a throwback of her dancing on the set of The Kissing Booth with real life boyfriend Jacob Elordi
Despite the break up, Joey and Jacob reunited for The Kissing Booth 2 and jumped straight back into Elle and Noah's relationship.
During a guest appearance on the Mood with Lauren Elizabeth podcast back in 2019, Joey King previously admitted that reuniting with Jacob for the film was "a wild experience" but "totally worth it."
"I know what everyone wants to know, of course," Joey said. "And yeah, it was crazy. It was a wild experience, but honestly, it was a really beautiful time because I learned a lot about myself and I grew as an actor, I grew as a person."
She continued: "I'm a fan of how it resonated with the world and it resonated with me. So going back, and doing that, and making the sacrifice, obviously, what everyone is thinking about. I'm not outwardly addressing, but what I'm kinda on the sly addressing, making those sacrifices was totally worth it."