Daniel Radcliffe says it was "important" to speak out against J.K. Rowling's transphobia
2 November 2022, 12:04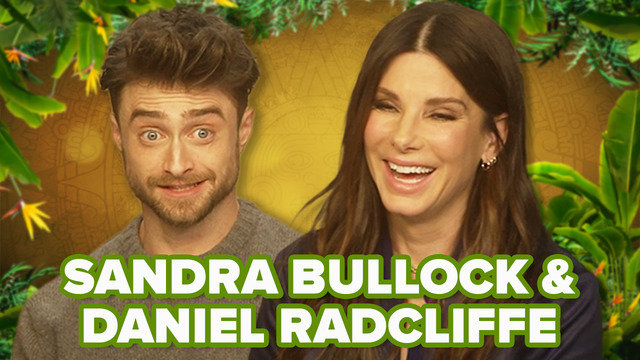 Sandra Bullock & Daniel Radcliffe Rate Their Own Top 3 Movies
Daniel Radcliffe released a statement in support of trans people following J.K. Rowling's transphobic comments in 2020.
Daniel Radcliffe has opened up about his decision to speak out against J.K. Rowling's transphobia in a brand new interview.
Over the course of the past few years, J.K. Rowling has sparked backlash after making multiple transphobic comments and doubling down on them. In 2019, she was called out for supporting Maya Forstater, a tax expert, who was fired from her job for misgendering trans people. Since then, the Harry Potter author has been criticised for routinely being transphobic.
In 2020, Daniel Radcliffe addressed J.K.'s transphobia in a statement. He wrote: "Transgender women are women. Any statement to the contrary erases the identity and dignity of transgender people and goes against all advice given by professional health care associations who have far more expertise on this subject matter than either Jo or I."
Now, Daniel has reflected on his statement and why it was so "important" to say something in response to J.K.'s remarks.
READ MORE: Daniel Radcliffe reveals he had a crush on Helena Bonham Carter and wrote her a love letter
Talking to IndieWire about his statement, which he released in collaboration with The Trevor Project, Daniel said: "The reason I felt very, very much as though I needed to say something when I did was because, particularly since finishing Potter, I've met so many queer and trans kids and young people who had a huge amount of identification with Potter on that."
He then added: "And so seeing them hurt on that day I was like, I wanted them to know that not everybody in the franchise felt that way. And that was really important. It was really important as I've worked with the Trevor Project for more than 10 years, and so I don't think I would've been able to look myself in the mirror had I not said anything."
Daniel ended by saying: "But it's not mine to guess what's going on in someone else's head."
The Trevor Project are an LGBTQ+ suicide prevention charity. Daniel has worked closely with the non-profit organisation since 2009.
Drag Race UK's Le Fil Reveals RuPaul's Controversial Snatch Game Idea | Drag Race Yearbook