How do you delete your Instagram Threads account? Everything you need to know
6 July 2023, 11:58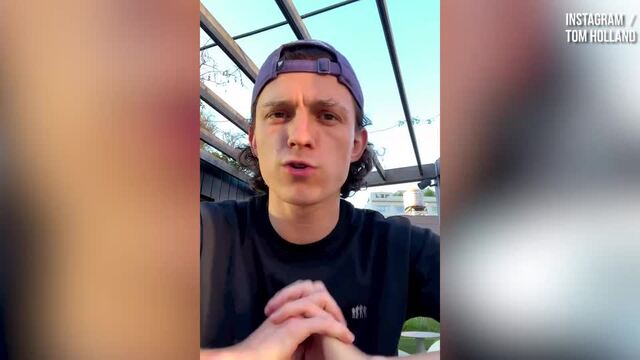 Tom Holland opens up about his mental health on Instagram
Instagram users are realising that there's no option to delete their Threads accounts. Here's how to deactivate it instead.
So, you've downloaded Threads and set up an account, and now you want to delete it? Weeeell, it doesn't actually look like you can. Instagram users are quickly realising that the new Twitter alternative doesn't actually have an option to delete their accounts.
Threads, which is a new social media platform from Meta, was launched yesterday (July 5) and has already seen over 10 million people sign up within the first few hours of its launch.
Twitter users are flocking over to the new platform after becoming frustrated with Elon Musk's continuous changes on the platform.
But if you decide you've already had enough of Threads, it turns out that it's not that easy to completely remove yourself from the platform. You can deactivate, but you can't delete. Here's what you need to know.
Here's how to delete your Threads account
There is no actual option to delete your Threads account, as it is connected to your Instagram account. But there is an option to temporarily deactivate your Threads account. Here's how to do it:
Go to your Threads profile page.
Tap the two lines above your profile picture.
Tap 'Account' in the Settings menu.
Select 'Deactivate profile'.
Deactivating your profile is only a temporary thing. Your account, threads, replies and likes will all be hidden until you log back in. You can also only deactivate your Threads account once a week. Deactivating your profile will not affect your Instagram account.
According to the Instagram Help Centre, if you want to completely delete your Threads account, you'll have to delete your entire Instagram account. The site reads: "You can always delete individual posts. To deleted your Threads profile and data, you'll need to delete your Instagram account."
If you deactivate your Instagram account, your Threads account will also be deactivated.
READ MORE: RIP Twitter memes are going viral and they're truly god tier
Leigh-Anne Picks Her Own Interview Questions | PopBuzz Meets