How to do the AI Yearbook trend on TikTok
7 October 2023, 17:04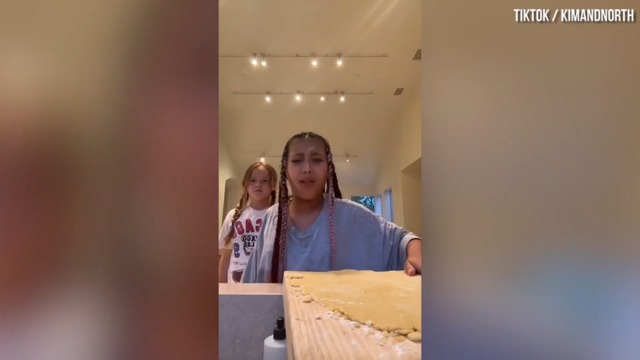 Selena Gomez's sister joins North West on TikTok
TikTok's '90s AI high school photo trend is quickly starting to take over. Here's how to do and what app to use.
Another AI photo trend has taken off on TikTok, and this time, it's showing users what they would have looked like posing for high school yearbook photos in the '90s.
The AI Yearbook trend (a.k.a. the '90s Yearbook' trend) lets users see themselves as students in the 1990s, with the option of four different high school clique aesthetics: Popular, sporty, smart and grunge.
The trend is starting to pick up on TikTok fast with creators sharing their photos, so it's only a matter of time before the celebs begin to flood social media with their versions. (Keke Palmer's pics? They look so good.)
The AI service, which you can find on the EPIK app, provides users with 60 generated images based on real photos of themselves. But how do you do actually do it? Here's a step-by-step rundown on how to create the perfect AI Yearbook photos on the app.
How to do the AI high school yearbook trend on TikTok
If you're comfortable with sharing your likeness with an AI program, then you'll need to download the EPIK app to do the trend. Unfortunately, the service is not free. You will have to pay a fee in order to be able to generate and download your '90's Yearbook images.
Here's a step-by-step guide on how to do the TikTok AI Yearbook trend using the EPIK app:
Open the app, and select the 'AI Yearbook' option on the homepage.
Upload a handful of selfies to the app – the recommended amount is between 8-12, with a diverse range of expressions, angles and backgrounds. The clearer and higher quality your images are, the better the generated results will be.
Select your payment option: Standard will take up to 24 hours, while Express will have your photos ready in 2 hours.
Tap 'Create Yearbook Images' and wait until they have been generated. (60 images will be generated for you to download and save.)
Once they're on your app, you'll be able to edit them with filters and backdrops.
Once you're happy with your selection, tap 'Process' to save your final selections as photos and as a video.
The app, as well as users who have already done the trend, have urged new users to submit the clearest and best photos possible because you cannot regenerate the images again if they turn out bad. You will have to repeat the entire process and pay again.
Users might also experience a short delay due to the volume of people using the service.
Read more TikTok news here:
Ashnikko Breaks Down 'Weedkiller' Track By Track | Making The Album