Jennifer Stone reveals Selena Gomez declined a Wizards of Waverly Place spin-off
20 June 2023, 15:21 | Updated: 20 June 2023, 15:58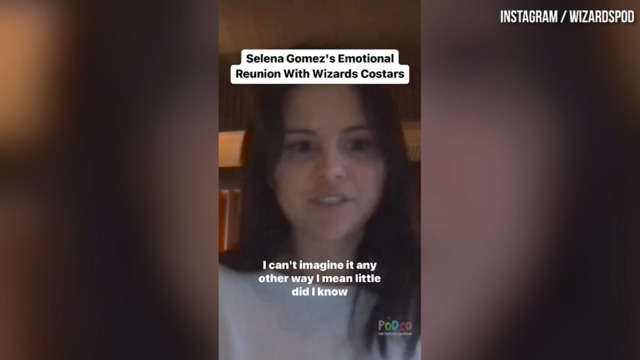 Selena Gomez gets emotional in Wizards reunion
The Disney Channel reportedly wanted to make a spin-off series specifically about Alex and Harper.
Jennifer Stone has revealed that Selena Gomez declined the chance to do an Alex/Harper Wizards of Waverly Place spin-off.
In recent years, Selena Gomez has opened up about how much she enjoyed her time on Wizards of Waverly Place. Speaking to David DeLuise and Jennifer Stone on the Wizards of Waverly Pod, Selena said: "I'm really happy but it was definitely the happiest times for me." In a separate interview in 2019, Selena said that she would be "1000% down" to do a reboot.
Now, Jennifer has revealed that the Disney Channel wanted to make an Alex and Harper spin-off but Selena turned it down.
READ MORE: Selena Gomez says her biggest mistake is losing touch with the Wizards of Waverly Place cast
Discussing the Wizards spin-off that was proposed on the Wizards of Waverly Pod, Jennifer explained: "I was told that it was pitched to Selena to do a Harper-Alex spin-off and she said no 'cause she had a lot of other things going on."
Jennifer then said that she thinks Harper and Alex having their own apartment in season 4 was initially to help setup the new show.
Understanding why Selena rejected the offer, Jennifer then added: "I get it. She had a million other things going on and she wanted to move forward. And honestly, at the time I wanted to move forward too. Looking back, it would have been great. But the thing is, where we both were at that time, we just wanted to explore other things."
A college style show with Harper and Alex as a roommates? What could have been!
Read more Wizards of Waverly Place news here:
Niall Horan Breaks Down Every Song On 'The Show' | Making The Album