Where is Euphoria based? Here are the filming locations of the HBO teen drama
25 June 2019, 00:29 | Updated: 12 January 2022, 15:29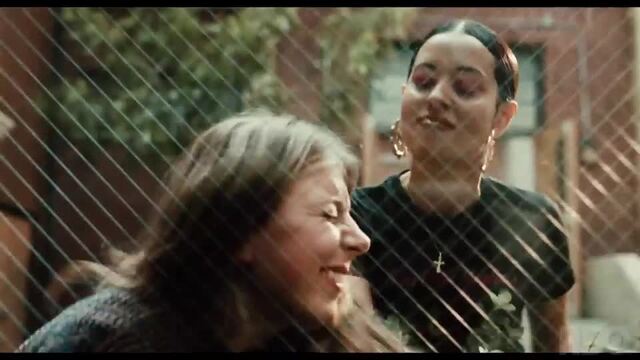 Watch the Euphoria season 2 episode 2 and beyond trailer
HBO's Euphoria was filmed all over Southern California including at Del Amo mall in Torrance, California and Grant High School in Valley Glen.
Where is Euphoria on HBO filmed? The popular new drama stars Zendaya, Jacob Elordi, Hunter Schafer, and Sydney Sweeney as Rue, Nate, Jules, and Cassie, a group of teens who are no strangers to sex, drugs, and high school drama. For seasons 1 and 2, Euphoria was shot in various locations across Los Angeles County including Sherman Oaks, Torrance and more. Other scenes were shot at Sony Pictures Studios.
READ MORE: Euphoria's Angus Cloud reveals Fez was originally going to die in season 1
Where is Euphoria based?
So far, a specific setting has not been revealed, but it's pretty clear we're looking at a group of students growing up in a Los Angeles, California suburb. Rue describes her upbringing as "a middle class childhood in an American suburb" but does not go into any specifics.
The aerial view of the town in Euphoria lays out a sprawling suburban neighbourhood in what is clearly LA county.
One reason Euphoria may have avoided naming a specific city or county is because sex, drugs, and teenage debauchery happen in suburbs all across America. Naming a city wouldn't have emphasised that point any more than the show already has.
Where is Euphoria filmed? - HBO show filming locations
Based on behind the scenes video and social media posts from the show's talented cast, there are a few Euphoria filming locations that can be confirmed. Locations used since season 1 include Ulysses S. Grant High School, Sony Pictures Studios, and Del Amo Fashion Center in Torrance, California.
Other locations include Favorite Liquor in Burbank, Bowlium Lanes in Montclair, Odd Ball Cabaret in North Hills, and Frank's Coffee Shop in Burbank (the diner featured in the 2020 special episode 'Trouble Don't Last Always' where Rue meets with her sponsor Ali).
Ulysses S. Grant high school in Valley Glen, California
Filming for some school scenes took place at Ulysses S. Grant High School in Valley Glen California. It's unclear if football game scenes were also filmed at the school.
Recently, Sydney Sweeney shared an Instagram Stories video of Jacob Elordi getting mobbed by fans during filming at the school. Barbie Ferreira also shared a behind the scenes snap of herself in the school.
Grant High School is a popular filming location for productions in the area. Past productions filmed at the school have included Saved By The Bell, That 70s Show, True Blood and others.
Sony Pictures Studios in Culver City, California
Some scenes would have involved building sets to film on. For instance, the epic scene in the pilot where Rue is high at the party and falling all over the place would have involved a rotating room built on a set.
Del Amo Fashion Center in Torrance, California
Scenes from Euphoria, including one where Nate is stalking Tyler, were filmed at Del Amo Fashion Center in Torrance, CA. At the time of shooting, Jacob even took photos with fans at the busy mall.
Other shots from the show appear to take place in neighbourhoods and suburban areas in Southern California.