Evan Peters was originally cast as Ethan in The White Lotus season 2
23 February 2023, 17:20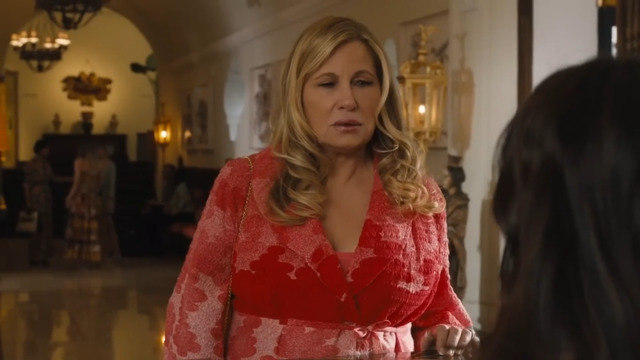 Watch the White Lotus season 2 episode 2 trailer
Will Sharpe was cast as Ethan after Evan Peters had to step out due to other filming commitments.
The White Lotus executive producer David Bernard has revealed that Evan Peters was supposed to play Ethan in season 2.
It's hard to imagine The White Lotus season 2 with a different cast. From Jennifer Coolidge's Emmy winning performance as Tanya to Meghan Fahy's scene-stealing turn as Daphne, few series boast a better ensemble cast than The White Lotus. Not to mention, Will Sharpe and Theo James perfectly played the roles of former college friends/rivals Ethan and Cameron.
Nevertheless, Ethan was almost played by a very different person. Evan Peters was originally meant to take on the role.
READ MORE: Evan Peters wants to do a rom-com and play a "normal person"
According to Deadline, David Bernard revealed the news at the Berlinale Series Market. Speaking about the role of Ethan, he said: "That part was the last part we cast in the season, and originally it was supposed to be Evan Peters, but for whatever reason – scheduling or timing – it didn't work out." It's possible that Evan filmed Dahmer at a similar time to season 2.
Bernard then explained: "We were really trying to figure how to cast that part so it didn't feel like familiar casting. We were in Rome auditioning Italian actors, and I was jetlagged Googling at 4am and I came across Will Sharpe in Giri/Haji, which is a brilliant show in the UK. I'd never seen him before and he was just incredibly talented."
Bernard ended by saying: "I looked at his other work and realized he was kind of a chameleon."
Evan went on to win an Emmy for Dahmer and Will received critical acclaim for his performance as Ethan so it looked like it all worked out in the end.
Read more Evan Peters news here:
Paul Rudd Tries To Name Every Marvel Movie In 1 Minute | Quantumania | PopBuzz Meets