Gillian Anderson's real accent leaves fans shocked as interview goes viral
3 October 2023, 12:00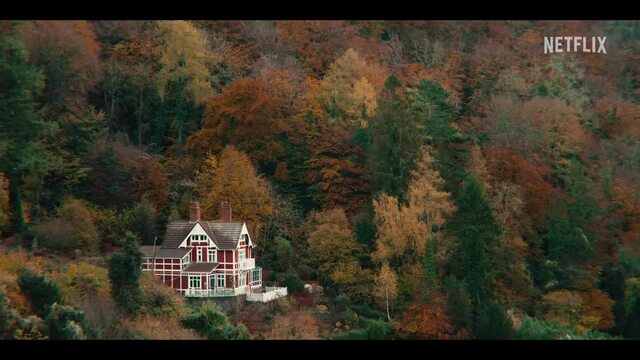 Watch the trailer for Sex Education Season 4
"SHE'S NOT BRITISH???????"
Gillian Anderson's real accent has, once again, left social media users absolutely baffled because they've just realised that she is not actually British. Gillian Anderson? Sex Education's own Jean Milburn? What do you mean she's NOT British?
Long time fans of the iconic actress know exactly what Gillian's real accent is, and why she often switches it up depending on who she's talking to. But for new viewers who have only just become fans, this appears to be all new information.
A TikTok video from Netflix Queue featuring Gillian speaking on their podcast has now sparked a huge wave of comments from people who are shocked that she does not speak with that recognisable British accent in real life.
READ MORE: Sex Education ending: Here's what happens to all the characters in season 4
"Since when was Gillian Anderson American???" one user wrote. Another confused fan added: "NO WAY. GILLIAN EXUDES BRITISH. AMERICAN?"
One person even said their "day [was] ruined," after realising she didn't actually speak like Jean Milburn IRL. The rest of the comment section is full of TikTok users baffled over her American accent, too.
"It's so funny that no matter what, for however many years, no what accent Gillian uses, every comment is people being shocked LMAO," another added, pointing out that this continues to happen to Gillian as the years go on.
And they're right! The same conversation pops up every time Gillian does an interview because new fans who have only recently watched her in projects such as Sex Education or The Crown or The Great.
To be fair, Gillian does often switch between British and American accents in interviews. So it's not surprising that fans who aren't familiar with her real accent are shocked every time a new interview pops up.
Gillian was actually born in Chicago, before moving to London when she was a child. At the age of 11, she and her family then moved back to the US, where she later went to university and embarked on her acting career.
Gillian opened up about her accent in an interview back in 2020, explaining: "It goes back and forth because I grew up in both places, so it depends on who I'm talking to."
"So usually when I'm talking to Brits, it slides into British, and vice versa for American," she continued. "Sometimes it's conscious because I know that somebody will be thrown by it and so I'll consciously do it."
Ashnikko Breaks Down 'Weedkiller' Track By Track | Making The Album