Do Eric and Adam end up together in Sex Education season 4? Their ending explained
21 September 2023, 17:12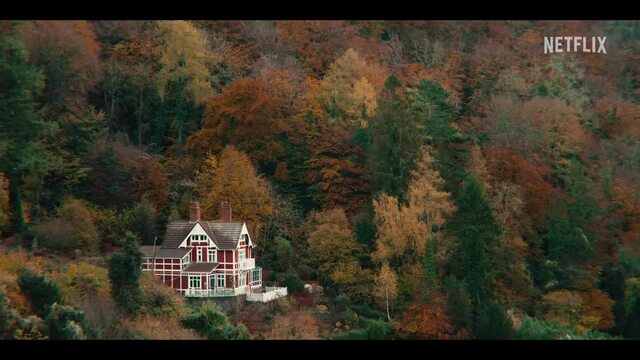 Watch the trailer for Sex Education Season 4
Eric and Adam broke up at the end of season 3, and their storylines in season 4 are completely separate. Here's how the show wraps up their relationship.
Sex Education season 4 has sadly come to an end, which means we now know the fates of all the those's major couples – including Eric (Ncuti Gatwa) and Adam (Connor Swindells) who broke up at the end of season 3.
In season 3's finale, Eric ends his relationship with Adam after kissing someone during his trip to Nigeria. While Adam wants to brush it off and pursue their relationship, Eric tells him that he's "ready to fly" while Adam is only just "learning to walk". Adam later writes Eric a poem, saying he hopes they can fix things but if it doesn't work out, he's thankful that Eric showed him he has a heart.
READ MORE: Sex Education fans are divided over Eric and Adam's storyline in season 2
Going into season 4, fans have been wondering what would happen to Eric and Adam in the final season. Was their break up in season 3 the end of their story? Would they reunite?
Now season 4 is finally here, and the final eight episodes have been released, we finally have our answer.
Here's what happens to Eric and Adam in Sex Education season 4 (Spoilers ahead, obviously!)
WARNING: Major spoilers ahead for Sex Education season 4's ending!
The first few episodes of Sex Education season 4 reveals that Eric has enrolled in Cavendish College alongside the rest of his Moordale classmates, while Adam has left school and is trying to figure out what he wants to do. He ends up getting a job on a farm.
Because Adam is not at Cavendish, Eric and Adam do not interact at all during the first six episodes of the series. The first time we see them on screen together in season 4 is in episode 7, at Maeve's mum's funeral.
Eric ends up sitting next to Adam during the service and asks how he's doing. Eric then asks if Adam has come out to his parents yet and tells him he's proud of him for doing so.
Adam tells Eric he's still finding it hard to be fully out, and asks Eric for advice. Eric says: "You have to believe that you deserve good things. And Adam, you have to love yourself."
Adam replies: "I know that we weren't right together, but I do really miss you. You're completely effervescent."
The last time Adam and Eric are seen on screen together is when they say goodbye to each other at the end of the funeral service in episode 7. They hug, say goodbye and go their separate ways.
In the final episode, we see Adam find the courage to come out to the girl who he's been working on the farm with, telling her that his ex is called Eric, he's bisexual, and it's not a phase. Seemingly taking Eric's advice on board, he adds that he hasn't always liked that about himself but he wants to. She then asks him out on a date.
Meanwhile, Eric takes his words of advice and encouragement to Adam one step further and decides to become a pastor in the hopes of expanding his church and community into a place of acceptance.
And that's where we leave Eric and Adam, and the rest of the characters.
Ashnikko Breaks Down 'Weedkiller' Track By Track | Making The Album