Jennifer Lawrence is "100%" open to play Katniss again in a new Hunger Games movie
12 June 2023, 14:22 | Updated: 12 June 2023, 17:26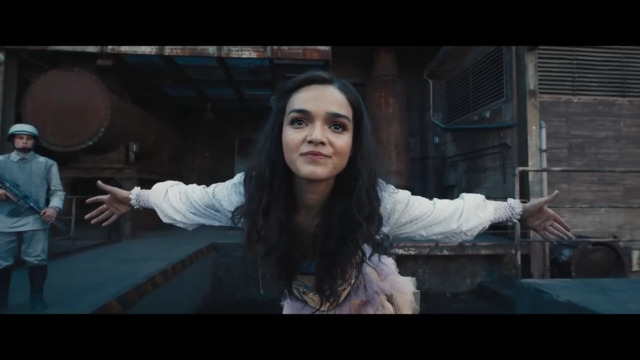 Watch the trailer for Hunger Games: A Ballad of Songbirds and Snakes
"If Katniss ever could ever come back into my life, 100 percent."
BREAKING NEWS: This just in from Panem. Reports of a possible major cinematic future slay are on the horizon. Hunger Games icon Jennifer Lawrence has revealed that she is "totally" open to playing Katniss Everdeen again one day.
Back in 2015, Jennifer made her final appearance as Katniss in Mockingjay – Part 2, wrapping up her role in one of the best film franchises ever made. The Hunger Games is now set to return to the big screen with a prequel movie (The Ballad of Songbirds and Snakes) that takes place long before Katniss' story.
And with Hunger Games now back in the conversation, it was only a matter of time before someone asked Jennifer, who is currently promoting her new movie No Hard Feelings, if she'd ever consider reprising the role.
Well, someone did ask. And her enthusiastic answer has now left fans across the world hoping that it one day comes true.
Speaking to Variety, who asked if she'd ever reprise her role in a future instalment of the franchise, Jennifer said: "Oh, my God – totally!"
"If Katniss ever could ever come back into my life, 100 percent," she continued.
Now, there's currently no plans to bring Katniss back into the fold anytime soon, but there is a Hunger Games prequel – The Ballad of Songbirds and Snakes – set to be released in November.
The story is set 64 years before Katniss becomes a tribute, and it follows a young Coriolanus Snow long before he was a calculating dictator. The prequel also marks the first story set outside of the original Hunger Games trilogy timeline.
Would you watch another Hunger Games movie with Jennifer Lawrence if author Suzanne Collins was involved? I know I would!
Niall Horan Breaks Down Every Song On 'The Show' | Making The Album