Is John Wick dead? Chapter 4 director explains truth behind ambiguous ending
29 March 2023, 15:14 | Updated: 3 April 2023, 14:11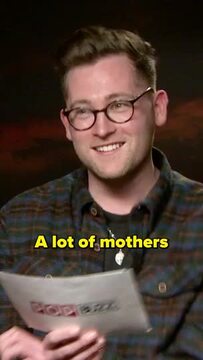 Rina Sawayama wants Michelle Yeoh to play her mother in a movie
Does John Wick die in John Wick: Chapter 4? Chad Stahleski has teased that Keanu Reeves could come back in a fifth film.
WARNING: This article contains John Wick: Chapter 4 spoilers!
John Wick: Chapter 4 is finally here and it's safe to say that fans weren't expecting the new action movie to end how it does.
John Wick: Chapter 4 sees everyone's favourite assassin John Wick (Keanu Reeves) seek to take revenge on the High Table. Featuring incredible performances from the likes of Laurence Fishburne and Rina Sawayama, it's the most action-packed film in the franchise to date. However, it's also the saddest one yet. The movie ends with John Wick appearing to die.
READ MORE: John Wick 5: Release date, cast, news and rumours about the potential sequel
Now, Keanu Reeves and director Chad Stahelski have revealed whether or not John is actually dead and if he will be back.
Does John Wick die in John Wick: Chapter 4?
At the end of John Wick: Chapter 4, John is granted freedom from the High Table. However, he is also seriously injured. John collapses and sees his late wife, Helen, in a vision. Reflecting on his life, John appears to finally be at peace and it looks as though he willingly embraces death. The scene then cuts to John's gravesite where he is buried next to Helen.
Is John actually dead though? We never see his dead body and the way the scene cuts has led fans to believe that he could have been rescued after his collapse. Not only that but John could have worked with Winston and the Bowery King to fake his own death and live a free life completely on his own terms. So, what is the truth? Did John really die?
Speaking to Entertainment Weekly about John's fate, Chad Stahleski said: "Let's just say John Wick has found a way to be at peace. What's the only way John could have gotten out? He's got to make everyone think he's dead, or he has to be dead, or he has to kill off a part of his persona. However you want to take that, that's cool with us."
Keeping things open to interpretation, Chad added: "But it feels satisfying to me, at least, and to Keanu. We've come full circle, and that feels like a satisfying ending. How you interpret it, I'll leave it to you guys."
Will there be a John Wick 5?
Discussing the possibility of John Wick 5, Chad said: "Right now, we tried to leave everything on the table we could, just put it all out there. Everything we've ever wanted to do in a film, in a John Wick, we did it. Now, hopefully, we improve, and we evolve, and maybe there's going to be a time when we look at each other going, got an idea!"
As for Keanu, he told Entertainment Weekly that he is open to doing John Wick 5. He said: "I don't know, I guess I'm going to have to lean on never say never. I mean, I wouldn't do a John Wick film without Chad Stahelski. We'd have to see what that looked like. For me, it feels really right that John Wick finds peace."
What do you think? Is John Wick actually dead?
ATEEZ Spill Their Secrets In 'The Tower Of Truth' | PopBuzz Meets