A SpongeBob spin-off is coming and it's all about Patrick
11 August 2020, 11:51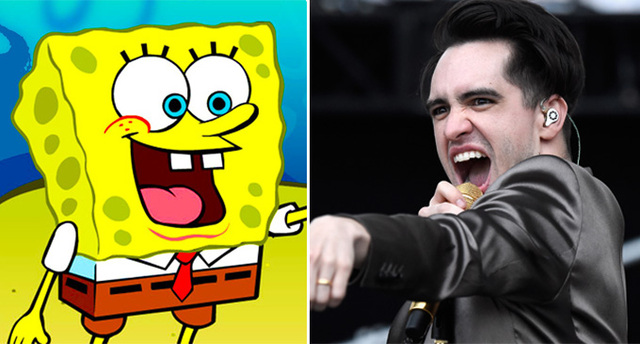 Brendon Urie Performs His Song From The Spongebob Squarepants Musical
The Patrick Star show will see SpongeBob's sidekick host his own late-night talk show.
SpongeBob Squarepants fans, this is our year, because the real star of the show, Patrick, is finally getting his own spin-off.
While show villain Squidward Tentacles is also busy creating his own series, Deadline has reported that Patrick's addition to the franchise will premiere on Nickelodeon and hit the CBS All Access streaming platform.
Aptly named 'The Patrick Star Show', Patrick will take on a James Corden-esque role as a late-night talk show host, and the plot will revolve around him and his family. There'll still be plenty of cameos from the SpongeBob characters we know and love though, as well as some new faces.
READ MORE: Nickelodeon goes off air for 8 minutes and 46 seconds in tribute to George Floyd
Bill Faberbakke will continue to take on the voice of Patrick, and the series has reportedly confirmed its 13-episode order already, with voice recordings well underway.
Just last year, Nickelodeon president Brian Robbins revealed that spin-off shows based on SpongeBob would be in the works, and Kamp Koral, a prequel series was announced soon after.
The third movie for the franchise, SpongeBob: Sponge On The Run, was originally set for release back in March, and was then pushed back to August due to coronavirus. The international rights to the movie have now been sold to Netflix, and we can expect the movie to hit the streaming platform sometime in early 2021.
The official synopsis of the film reads: "SpongeBob and Patrick travel to the lost city of Atlantic City to solve the mysterious kidnapping of Gary the snail. They soon prove that there's nothing stronger than the power of friendship as they encounter danger and delight at every turn."
The movie will also see SpongeBob and Gary meeting for the first time as children.
SpongeBob himself was also recently announced as an official member of the LGBTQ+ community, and we can already tell that 2021 is going to be a *far* better year packed with enough inclusive, yellow-sponge action to fulfil us all.