You season 4: Release date, cast, plot, spoilers and trailers
25 November 2022, 17:49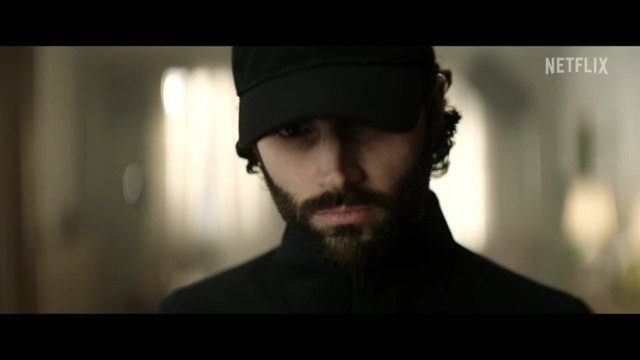 YOU season 4 announces release date
Will there be a You season 4? Netflix have renewed the show for a fourth season! Here's everything we know so far...
Oh Joe Goldberg, how we've missed you. You season 4 has officially wrapped filming, which means it'll soon be time to dive back into the twisted world of the ol' baseball cap stalker himself (played by Penn Badgley).
You season 4 was confirmed just two days before the release of You season 3. Sera Gamble, the show's creator, has also already hinted at the future of the series – and there's also another book on the way from author Caroline Kepnes.
But what's next for Joe Goldberg and who will his next victim be? Here's everything we know so far about what could possibly happen next in You season 4, and where the world of Joe Goldberg will lead us to in the future.
Will there be a You season 4?
Has You season 4 been confirmed?
Yes! You season 4 has been renewed at Netflix. The renewal was confirmed a few days before season 3 was released.
Back in 2020, creator Sera Gamble also revealed that she sees the show continuing on for many more seasons.
"I never like to jinx things by being too specific one way or the other," she said. "I will say that we have a lot of stories still to tell. I am not scared at all of saying that we definitely could follow Joe for several more seasons."
She continued: "That being said, it's a tough TV landscape right now. There's about 10 billion TV shows and orders are shorter and there's more competition, so we never really save anything for later seasons. Our rule of thumb is always just if we have a great idea we're going to give it to you right now. Because we believe in the world that Caroline [Kepnes, author of the original book series on which the show is based] gave us and we believe in these characters, we just know they'll keep finding really fucked up shit to get into."
You season 4 release date: When will it come out on Netflix?
You season 4 will be released in two parts; Part One will be released on February 9th 2023, and Part Two will follow one month later on March 9th 2023.
Production on You season 4 started in March 2022, with filming taking place in London in April 2022.
Will there be another You book? Is a fourth You book coming?
Good news – author Caroline Kepnes is has confirmed that a fourth book is on the way.
The fourth You novel, which is currently untitled, was confirmed back in 2019. Kepnes released the third book in the series earlier this year and is still currently writing book 4.
If you've already read the third novel, then you may have some idea of where Kepnes' story is heading next. However, the Netflix series tends to deviate from the original source material so it's unclear just how heavily the fourth book will influence the fourth season of the show.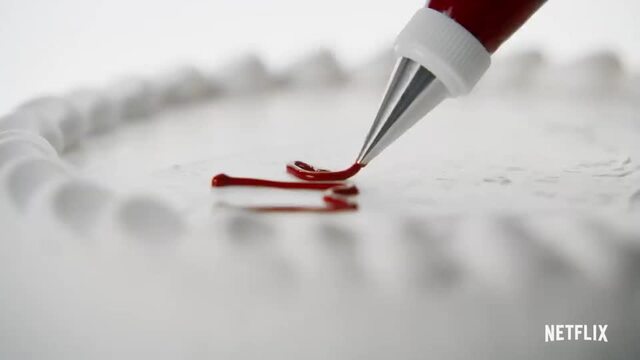 Joe Goldberg announces baby son's name in You season 3 teaser
You season 4 cast: Who will return?
Well, based on what happened at the end of You season 3, it doesn't look like there'll be many familiar faces returning for season 4. You season 3 ended with Joe killing Victoria Pedretti's Love, setting the house of fire with her in it, and then moving to Paris.
Now that Joe has moved away from the United States completely, it's likely that we won't see any of the characters we've come to know and love/hate over the past two seasons pop up in a regular capacity. There are a couple of characters that could still return in You season 4, though...
Marienne (played by Tati Gabrielle)
The reason why Joe moved to Paris was to find Marienne, who mentioned in conversation that she wanted to move to Paris with her young daughter. In the final scene of season 4, Joe makes it clear that he is on the lookout for the librarian in the French city. Nothing has been confirmed yet but the return of Marienne might be likely.
Ellie (played by Jenna Ortega)
Joe has been sending Ellie money ever since she left Los Angeles at the end of season 2. But when news of his 'death' reaches her, or when she starts wondering why she's not getting anymore money from him, could she pop back up to reveal the truth about her sister's murder?
Elsewhere, expect plenty of new characters in You season 4. Don't be surprised if some familiar faces, like Victoria Pedretti and Elizabeth Lail, pop back up in flashbacks or Joe's dreams to haunt him either.
Oh, and keep a potential eye out for Cardi B too. If you know, you know...
READ MORE: Penn Badgley and Cardi B just became unexpected besties and I'm so obsessed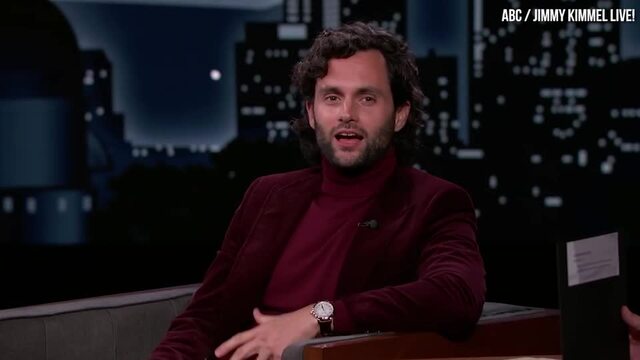 Penn Badgley opens up about his viral friendship with Cardi B
You season 4 new characters: Who is joining the cast?
You season 4 is set to welcome a handful of new series regulars. Get to know the characters here:
Charlotte Ritchie will play Kate, the new female lead in season 4. Kate is a fearsomely smart, loyal, independent, art gallery director. Kate's cultivated life gets shaken up when her boyfriend Malcolm invites Joe into their upscale world, and she is immediately suspicious.
Lukas Gage will play Adam, "the warm, funny, and hard-partying son of a wealthy family who is famous for failing to meet their standards."
Tilly Keeper will play Lady Phoebe, an aristocratic socialite and frequent tabloid favourite with an avid fan base. Phoebe is Adam's girlfriend, and her true colors show when she's alone with her friends.
Amy Leigh Hickman will play Nadia, "a literature major with a love of genre storytelling and the aspiration to be a serious author, Nadia's outspokenness and intensity are a perfect cover for the insecurities carried by a young woman who's never been accepted by her peer group."
Ed Speelers will play Rhys, "an author whose memoir garnered him acclaim and pressure to launch a political career. Born into poverty, Rhys lived a traumatic early life before he came into money, going to Oxford and making all the right friends."
And there's also a whole host of new recurring characters as well. Find out who plays who here:
Brad Alexander as Edward: University student, son of a news company CEO and rival of Nadia.
Niccy Lin as Sophie: An entrepreneur in the body of a pampered jet-setting influencer, and sister of Simon.
Aidan Cheng as Simon: Introverted artist, Oxford-educated and son of a Chinese technology magnate. Brother of Sophie.
Stephen Hagan as Malcolm: A privileged literature professor who enjoys all the social perks of the job without working very hard. Malcolm is Kate's boyfriend.
Ben Wiggins as Roald: Attractive, stylish, aristocratic and possessed of perfect manners, but there's rumors of a hidden dark side.
Eve Austin as Gemma: A tone-deaf and privileged member of a privileged circle of friends who met at Oxford.
Ozioma Whenu as Blessing: A Nigerian princess with several post-graduate degrees, and an investor with a passion for cryptocurrency.
Dario Coates as Connie: An upper-crust, posh, Oxford grad who's part of Kate and Phoebe's friend group. Loves horses, gambling, and drugs.
Sean Pertwee as Vic: Adam's personal driver/dealer/security, proud and impeccably dressed Vic is loyal and keeps many of Adam and his friends' secrets.
Alison Pargeter as Dawn: Unassuming paparazzi photographer.
Adam James as Elliot: A California-living, world-weary, calm, grounded, allergic to drama, who travels around Europe for his job.
You season 4 plot: What will happen next?
While we all thought You season 4 would take place in Paris, where we find Joe Goldberg in the final scene of the third season, it looks like he has another city in mind... London.
Joe moved to Paris after faking his own death, in the hopes of tracking down Marienne who he believes to have moved to the French city with her young daughter. However, we now know that he has moved to London, and is now posing as Professor Jonathan Moore.
Details about what he's up to are still scarce, but he'll no doubt end up with a new obsession along the way, too.
READ MORE: You season 4 teases Joe Goldberg's new identity and a murder mystery
Speaking to Collider, show-runner Sera Gamble teased what we can expect from Joe going forward: "I feel like season three is a season of a huge amount of just loss and tragedy for him. And we leave him having lost or felt like he had to let go of everything he cared about really."
"So the story from here, if we get to tell it, is about how he gets any of that back or how he finds something else, because if the Joe you met in the first scene of the pilot, where the bell rings in the book shop, and then the girl in the jeans walks in, if he had one hole he wanted to fill in his heart, now he has like 17."
She added: "So we've been with him longer, so we know more about his baggage, right? So I think there's a lot of that to explore."
Caroline Kepnes' fourth You book is also not yet finished so fans will just have to sit tight to wait and see what could possibly happen in the next instalment.
If you've read Kepnes' third You novel 'You Love Me', you may already have some ideas and theories about the future of Joe Goldberg. But seeing as the show has deviated from the novels quite a bit, fans might be in the dark until the fourth book drops.
READ MORE: Penn Badgley says playing Joe in You season 3 was "difficult" now he's a dad