10 good news stories that happened this week
9 April 2020, 16:27 | Updated: 9 April 2020, 16:31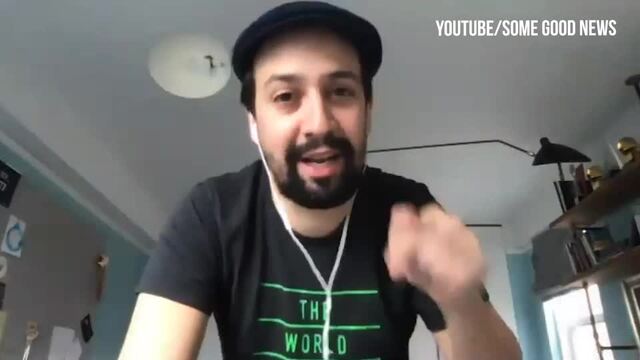 John Krasinski surprises girl with Emily Blunt and the Hamilton cast
With the news looking bleaker than ever amid coronavirus, it's about time we looked at the heart-warming, positive and down-right funny stories that happened in the world this week. Because we all need a break, hey?
We're three weeks into lockdown, and if you've been watching the news this week, there's no shortage of coronavirus news stories, bringing the doom and gloom of the situation right into your front room.
With all the bleak news about, it's about time we looked at the heart-warming, positive and down-right funny stories that happened in the world this week. Because we all need a break, hey?
READ MORE: Why you need to stop shopping online during coronavirus lockdown
So, while we wait for the mayhem to die down, we've rounded up the top 10 happiest stories from the week - because who doesn't need a wholesome break during these trying times?
1. People are self-isolating at the zoo so they can look after the animals
With foster applications for pets up massively, it's clear that this pandemic has brought animal lovers out in full force, and staff at Paradise Park zoo in Hayle, Cornwall, are even voluntarily self-isolating there for three months so that they can continue to look after the animals.
They're currently living in the sanctuary's on-site house and continuing with their 12-hour shifts feeding and training the 1,200 birds and mammals that live there - as well as live-streaming what's going on for fans online who are missing them during its temporary closure.
Cannot.Deal.
2. John Krasinski and Emily Blunt surprised a Hamilton fan by having the original broadway cast join their zoom and sing for her
Despite the fact that some theatres are moving their shows online for the duration of lockdown, the magic of going in-person has unfortunately been taken away from some, including nine-year-old Hamilton super fan Aubrey, who was supposed to be going to see the show for her birthday before it was cancelled.
Star of A Quiet Place, John Krasinski, has been using his new weekly YouTube show to bring light to these uncertain times, and took the opportunity to Zoom call with Aubrey, where they spoke about how much she loved the story.
As a surprise for the youngster, John had secretly arranged for the entire original broadway cast of Hamilton to join them, including Emily Blunt, Lin Manuel Miranda and Leslie Odom Jr, who burst into an impromptu rendition of her favourite song 'Alexander Hamilton'.
Aubrey fought back tears of happiness, as the US office star revealed afterwards, that he would be paying for her and her mother to go to New York to see the show once this was all over.
Faith in humanity restored!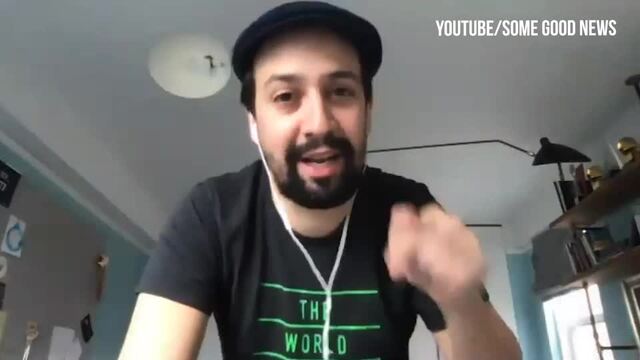 John Krasinski surprises girl with Emily Blunt and the Hamilton cast
3. Lady Gaga raises $35 million for COVID-19 aid
Are we all in agreement that Lady Gaga can do no wrong? Ok, good. And while we're busy waiting for Chromatica to drop, the 34-year-old has been busy raising money for coronavirus relief efforts - and has managed to come up with a cool $35million so far.
Speaking of her decision to make a conscious effort to fundraise, Gaga said in a press conference: "My heart is very achy and warm for those who are ER doctors as well as nurses who are sleeping in cars to make sure they don't infect their families or their patients.
"What you are doing is putting yourself in harm's way to help the world and we all salute you."
Live on The Tonight Show, she even managed to secure a $10million donation from Apple CEO, Tim Cook, via FaceTime and the funds will buy protective equipment for health workers as well as support efforts to develop drugs and vaccines.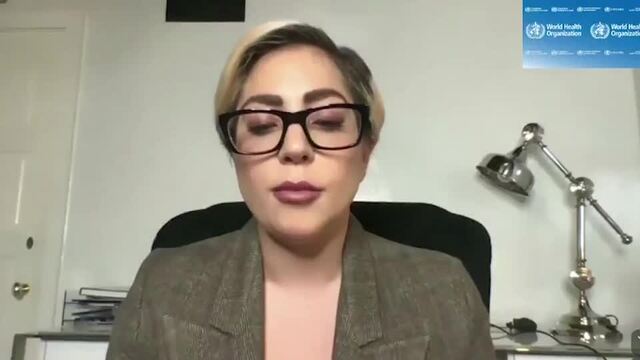 Lady Gaga reveals she's raised over $35 million for COVID-19's solitary response fund
4. Himalayas seen for first time in 3 decades after pollution drop
If there's any positive to come from the current situation, it's that it turns out keeping humans locked indoors allows nature to heal itself. Who'd have thought?
And while Italy's canals are clear enough that wildlife is returning to them, now people in the northern Indian state of Punjab can see the iconic Himalayan Mountains - which are more than 100 miles away - due to the reduction in air pollution.
India's population, of 1.4bn is under a 21-day lockdown to stop the spread of COVID-19, lowering pollution levels drastically, allowing air surrounding the nearby mountains to clear, and the peaks of the range to become visible for the first time in 30 years - and the pictures are magical.
5. Halsey tracked down 100,000 face masks for front-line workers
The biggest concern for those working in hospitals, care homes and supermarkets right now is safety. And with *ahem* governments arguably not doing enough to ensure the right equipment is on hand for employees risking their lives to continue with business as usual, the public have taken matters into their own hands.
And frankly, we have to applaud Halsey for this privilege check.
Fresh off her Manic tour, singer posted on social media to express her gratitude for being able to stay at home and not be out working or caring for a sick family, and added that she had personally ordered 100,000 face masks to be donated to hospitals around California, to keep doctors in that situation as safe as possible.
Writing to her 19.1 million Instagram followers, she said: "Please continue to stay home, if you can. If you are on the frontlines, my heart is with you. And I will be continuing the fight to help you get the support and resources you need," before encouraging fans to donate to charities that sent money directly to families who are struggling.
6. A family coloured every brick on their house in rainbow with chalk to cheer their neighbours up
We love community spirit. And while we can't see our family or friends right now, it's the little things that are making us smile, including one family from Somerset, who spent six hours colouring every brick on their house in rainbow to cheer up their neighbours who were walking by.
Apart from looking pretty damn cool, four-year-old Arabella and two-year-old Matilda helped their parents putting 40 sticks of jumbo chalk all over the front of the house as well as the front wall to keep busy, and now people regularly stop to take pictures of the colourful creation.
Lets just hope it doesn't rain any time soon...
7. Billie Eilish, Lizzo and Gaga announce 2-hour coronavirus relief concert
With concerts and festivals cancelled indefinitely this summer, there's finally some good news - because an epic concert featuring our favourite artists Billie Eilish, Lady Gaga and Lizzo will be streamed into our homes.
Global Citizen has arranged the two-hour at-home concert, to help raise awareness for the World Health Organisation, who are currently at the front of the COVID-19 epidemic, and the show will be aptly named 'One World: Together at Home'. Rather than a fundraiser, the show is being billed more as a distraction for us to enjoy while the world is in a bad place - and we couldn't think of a better way to spend an evening.
Our fave iconic trio, Billie Eilish, Lady Gaga and Lizzo will all be taking to the (metaphorical) stage, to give performances, alongside other industry legends, including Idris and Sabrina Elba, J Balvin, John Legend, Kacey Musgraves, Keith Urban, Kerry Washington, Lang Lang, Maluma, Paul McCartney, Priyanka Chopra Jonas, Shah Rukh Khan and Stevie Wonder.
The show will also see frontline healthcare workers share their experiences of dealing with the virus on a daily basis, giving real accounts of just why it's so important that we stay at home, and follow NHS advice.
If you want to watch what is set to be an epic two hours of music, it'll be streamed in the US and Canada at 8pm ET on Saturday 18th April on ABC, NBC, ViacomCBS Networks, iHeartMedia - or in the UK on BBC One on Sunday 19th April, which will feature all of the highlights, but full additional performances can be watched on BBC iPlayer.
8. Timothée Chalamet and Armie Hammer confirmed for Call Me By Your Name sequel
Timothée Chalamet stans, our time has finally come, because Call Me By Your Name director, Luca Guadagnino, has confirmed our favourite floppy-haired actor, along with Armie Harmer, are both confirmed for the sequel.
In fact, the whole cast will be returning for the second instalment of the groundbreaking romance story, after fans begged for another movie following the release of 'Find Me' - the follow up novel in the original series last year.
Confirming the news in an interview with Italian newspaper, La Repubblica, the Oscar-nominated director said: "I was going to America to meet a writer I love very much, whose name I don't want to mention, to talk about the sequel.
"Of course, it's a great pleasure to work with Timothée Chalamet, Armie Hammer, Michael Stuhlbarg, Esther Garrel, and the other actors, they will all be in the new film." Things we love to see: it.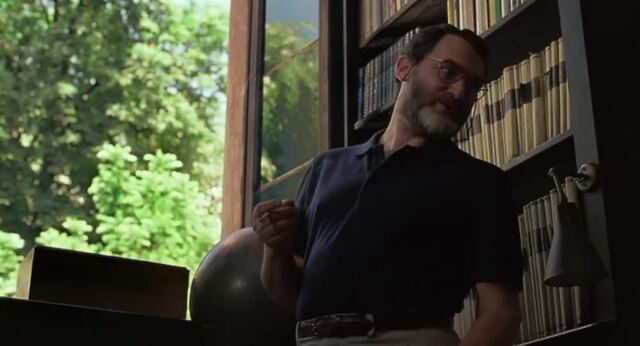 The official trailer for Call Me By Your Name
9. Cinderella's Castle at Disney World Lit Up Blue To Honour Healthcare Workers
While we're invested in our weekly clap for carers, Disney have brought a magic touch to showing appreciation for our frontline workers while the parks are closed, by lighting up DisneyWorld Orlando resort's Cinderella's Castle in the iconic blue beacon of hope that represents them.
Shanghai Resort's Enchanted Storybook Castle was illuminated with the words 'thank you' in different languages, and DisneyLand Paris have shared a floral tribute that reads 'merci' in front of the iconic land mark - and every Disney park around the world is showing appreciation in their own way.
7th April was World Health Day, and Disney shared a poignant blog post with the images, captioned, 'We are uniting across the globe with a message of thanks and appreciation to celebrate the brave healthcare providers who are helping so many.'
10. Scientists create enzyme that recycles plastic bottles in hours
Plastic pollution is a big problem. That's not news. 90% of bottles still aren't being recycled, but that might change now scientists have created a new mutant enzymes that recycles them in a matter of hours.
Bottles that are dumped take a whopping 450 years to decompose, and the new enzyme will allow 90% of bottles to be recycled within 10 hours - an initiative that creators hope will be up and running by 2025.
The company behind the breakthrough, Carbios, has partnered with major companies including Pepsi and L'Oréal to accelerate its development, and this could be a game-changer for ocean life as we know it.
Not bad for a weeks work, right?