Lana Del Rey shocks fans by working at Waffle House in Alabama
21 July 2023, 12:04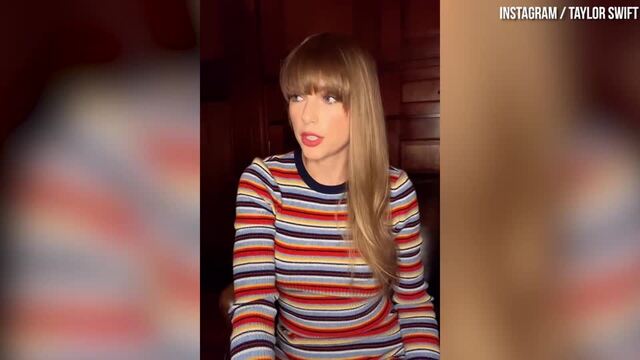 Taylor Swift praises Lana Del Rey as she talks about their collaboration track on new album
"Imagine just going to eat and Lana Del Rey is your waitress."
One thing about Lana Del Rey: She will never let you know her next move. Just weeks after performing at Glastonbury and in Hyde Park, the mysterious, unbothered icon is now – for some currently unknown reason – putting in a shift at a Waffle House.
Yes, really. Lana was spotted by fans working behind the counter and serving coffee at a Waffle House in Alabama this week. According to local site AL.com, the superstar has been spotted out and about in various cities in the state recently.
Videos and photos of Lana have now emerged on social media and fans are absolutely living for it.
Speaking to AL.com, local resident Karina Cisneros Juarez told the outlet: "She was there, wearing a uniform and everything. It was a bit surreal. I just told her how much I loved her music and her work in general. She was super lovely, and incredibly nice."
Twitter user @honeymounz also shared photos and a video of Lana working behind the counter, refilling and serving coffee to customers. They also shared a close-up photo of Lana's name on her Waffle House badge.
No one quite knows why Lana was in town picking up a shift at the restaurant just yet. None of the fans who met her have shared what she said about it either.
AL.com also reached out to nearby recording studios to see if Lana had recorded anything and were told that she had not.
On social media, fans couldn't get enough of her latest sighting, with one fan writing: "This is just so unbelievably Lana coded, she is so unserious."
"Took serving to the whole next level," another added, while a third said: "Honestly kinda respect her for it tho."
"Imagine just going to eat and Lana Del Rey is your waitress," another wrote.
At this point, Lana is just doing side quests. Where will she pop up next? No one knows!
The Witcher Cast Interview Each Other | PopBuzz Meets