Paramore's Zac Farro opens up about his brother Josh Farro's homophobic comments
29 September 2022, 18:00 | Updated: 29 September 2022, 18:07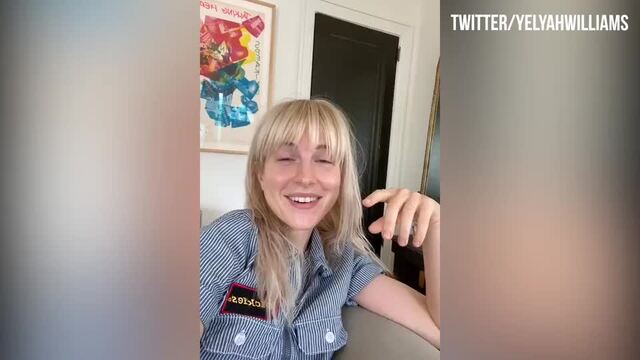 Hayley Williams hilariously reacts to people saying Paramore "sold out"
"It's been tough. You think when you're a kid you're gonna do everything together, and we did up to a certain point."
Paramore's Zac Farro has opened up about his relationship with his brother Josh Farro following his homophobic comments.
In 2020, a music fan discovered that ex-Paramore guitarist Josh Farro had made shocking comments online that compared homosexuality to paedophilia. The former band member wrote that paedophilia is "not a preference it's a perversion just like homosexuality". His Facebook page also showed posts in support of Donald Trump.
At the time, Hayley Williams reacted to the comments in an indirect tweet. "there's a reason there are only 3 people left in @paramore. surprise, haters, it ain't cause of me," she wrote from her now-deleted Twitter account.
Hayley added: "paramore do not condone religiously/politically dogmatic beliefs which leave our LGBTQ+ friends, fans, & family feeling abandoned and hopeless."
READ MORE: Paramore's Hayley Williams and Taylor York confirm they're dating
Paramore has had its fair share of line-up reshuffles over the years. In 2010, Josh and Zac Farro famously left the band, leaving Hayley, Taylor York and Jeremy Davis as the remaining three members. In 2015, Jeremy departed the band before Zac re-joined in 2017.
In a new interview with The Guardian, Zac has spoken out about his older brother's remarks and how it's affected their relationship. "It's been tough. You think when you're a kid you're gonna do everything together, and we did up to a certain point. Then we didn't. It's definitely put a strain on the relationship but I actually think it's been for the better recently".
He added: "You can't really be mad at that person – that's what they chose. You have to choose if you're going to show love. My heart goes out to him, too; I don't want to sound demeaning, but some people's worldview isn't very acceptable online. You learn it the hard way sometimes."
READ MORE: Paramore's new album: Everything we know so far about 'This Is Why'
Paramore: This Is Why [OFFICIAL VIDEO]
Adding to the discussion, Taylor York said: "This is another thing I don't even really know where to put, but people think they are doing the right thing. A lot of people feel conviction; they aren't speaking out because they're trying to do the wrong thing."
Paramore's sixth studio album, This Is Why, will be released on February 10th, 2023.
Drag Race UK's Just May Claps Back At Danny Beard's Shady Remarks | Drag Race Yearbook