Tom Holland says he has no "rizz" whatsover and it's hilarious
14 June 2023, 17:15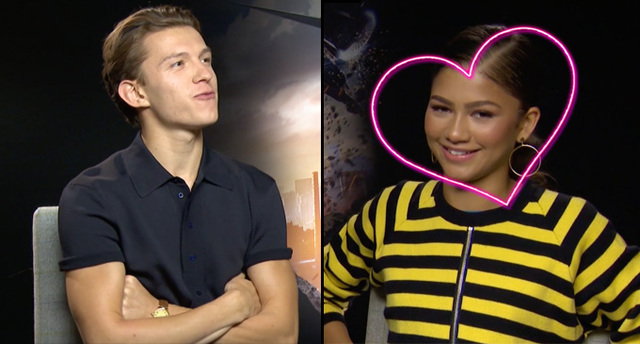 Tom Holland Reveals His First Ever Celebrity Crush
Tom Holland says the only way he got with Zendaya was through playing love interests in films together.
Tom Holland has joked that he has "no rizz whatsoever" in an interview in which he reveals how he and Zendaya fell in love.
There are two types of people in the world. Those who have rizz and those who don't. For those who don't know what "rizz" means, the word is slang for charisma and it originated in southern Baltimore. It refers to charisma when it comes to dating and chatting people up. Essentially, if you have "rizz", you have no trouble in terms of making people fall in love with you.
Now, Tom Holland has just let slip that he lacks in the rizz field but it doesn't matter at all because he's "happy and in love".
READ MORE: Tom Holland casts doubt on Spider-Man 4 in new interview
Speaking to BuzzFeed about whether or not he has any "rizz", Tom laughed and then admitted: "I have no rizz whatsoever, I have limited rizz. My brother Paddy has ultimate rizz." Tom's younger brother Paddy is a 17-year-old actor best known for playing Bobby Vernon in the supernatural drama Lockwood & Co. on Netflix.
Tom then joked about how he and Zendaya got together. He said: "I don't know, I need you to fall in love with me, really, for it to work. So long game, probably making a movie with each other definitely helps when the characters you're playing are falling in love with one another. You can sort of blur the lines a little bit."
Tom Holland doesn't need rizz. he plays the long game #shorts
He ended by saying: "That's kind of where my rizz is at. And I'm, um, you know, I'm locked up so I'm happy and in love. So I've got no need for rizz."
It's official. Tomdaya continue to be the cutest couple ever. And honestly who needs rizz, when you're dating Zendaya.
Niall Horan Breaks Down Every Song On 'The Show' | Making The Album