When does After Everything come out on Netflix? Here's the streaming release dates
17 September 2023, 15:58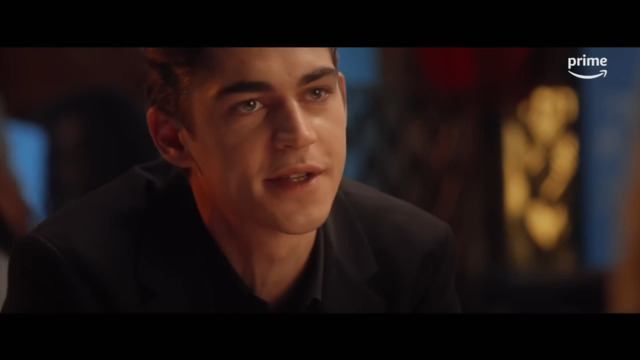 Watch the trailer for After Everything
After Everything will be released on Netflix in the US and Prime Video internationally. Here's when it's available to stream in your country.
It's almost time... After Everything will officially mark the final instalment of Hardin and Tessa's story, before the Hardin Scott prequel and the series sequel make their way onto our screens.
The film, which is a direct sequel to After Ever Happy, picks up with Tessa (Josephine Langford) and Hardin (Hero Fiennes Tiffin) living separate lives after Hardin published his book detailing their intimate relationship without her knowledge or approval. After reverting back to old habits, Hardin ends up visiting an old flame and later realises he needs to move forward if he wants to get back with Tessa.
READ MORE: Is Josephine Langford in After Everything? Tessa's screen time slammed by fans
The pair then reunite at Landon and Nora's wedding where viewers will see whether or not they rekindle their relationship. (Spoiler alert: Of course they do. You know how the book series ends, right? There's literally a sequel focused on their kids in production right now!)
But when is After Everything released on streaming services? When will you be able to watch it online? Here's everything you need to know about After Everything's Netflix and Prime Video release dates – as well as when it's released in cinemas.
When does After Everything come out on streaming?
After Everything cinema release date: What does it come out in theatres?
Before the final After instalment drops on Netflix (and Prime Video internationally), there will be a limited theatrical release in various countries so fans will have the chance to watch Hardin and Tessa on the big screen.
The following release dates have been confirmed for cinema releases:
September 13th and 14th ONLY: United States
September 13th: Brazil, Canada, Finland, Netherlands, Poland
September 14th: Argentina, Denmark, Hungary, Israel, Kazakhstan, Mexico, Portugal, Ukraine, Russia
September 15th: Estonia, Spain, Norway, Sweden, Turkey
September 22nd: South Africa
For those seeing the film in theatres, there's also an exclusive featurette that will play at the end of the movie with extra never-before-seen footage.
After Everything streaming release date: When does it come out on Netflix?
As always, things will be a little different depending on where you live in the world. After Everything will be released on Netflix in the United States, but internationally, it will be available to stream on Amazon Prime Video.
Following the previous films trends of being released on Netflix shortly after its theatrical run, After Everything will likely become available to stream on Netflix at some point in 2023.
So far, there is no confirmed release date for when it will arrive on Netflix in the US.
After Everything streaming release date: When does it come out on Prime Video?
For those in the UK, Australia, New Zealand and India, there will be no theatrical release and the film will arrive on Prime Video on October 6th.
There's currently no confirmation about when it arrive on Prime Video in other countries, but it's likely that the rest of the world will also be able to stream the film on October 6th, too.
Here are the current confirmed Prime Video release dates for After Everything:
October 6th: UK
October 6th: India
October 6th: Australia
October 6th: New Zealand
We'll update this article as soon as more information is confirmed about where you can stream After Everything online.
READ MORE: After confirms Hardin Scott prequel movie and new sequel are in the works
READ MORE: After Ever Happy ending: How it sets up After Everything
Olivia Rodrigo vs. 'The Most Impossible Olivia Rodrigo Quiz' | PopBuzz Meets