Is Josephine Langford in After Everything? Tessa's screen time slammed by fans
17 September 2023, 15:59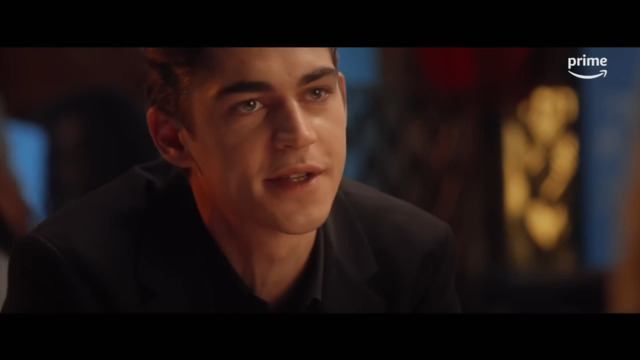 Watch the trailer for After Everything
Fans are furious after finding out about Josephine Langford and Tessa's lack of screen time in After Everything.
After fans are not happy after hearing how much screen time Josephine Langford has in After Everything... Or should we say, how little screen time she has?
After Everything, which is the fifth and final film in the franchise, is the only movie that is not adapted from Anna Todd's original book series. The film features an original story written by Castille Landon, who also directed the final chapter.
Fans have been eager to find out what would happen in After Everything, considering the fact that quite a few key moments in Tessa and Hardin's relationship were left out of After Ever Happy's ending to make way for this extra chapter. Many assumed that it would explore the decade-spanning epilogue in more detail than the books.
However, now that the film has been released in cinemas, fans are realising that After Everything is not actually the big Hessa send off they thought it was going to be. Josephine Langford has minimal screen time, and people are furious about it.
Is Josephine Langford in After Everything?
After Everything was released in cinemas yesterday (Sept 13) and complaints about Josephine's lack of screen time quickly began flying around social media from people who had already been to seen it.
Those complaints quickly spread like wild fire, and now fans of the franchise are threatening to boycott the release due to very small amount of Tessa in the film.
After Everything primarily focuses on Hardin as he works on becoming a better man so he can be with Tessa. He travels to Portugal to meet up with a former flame (Natalie, played by Mimi Keene) in the hopes that it'll help him move on with his life.
As a result, Tessa doesn't feature much in the film at all, despite Josephine Langford being billed as the co-lead.
Fans have called the film "awful" and "disappointing". On Twitter, one fan wrote: "Went and saw #AfterEverything and honestly; they should have just put the last 10 minutes at the end of #AfterEverHappy and called it a day!"
Another added: "Saw the movie last night. Huge disrespect towards Jo and her incredible work as our Tessa."
Josephine Langford's After Everything screen time: How long is she in for?
While the film is primarily focused on Hero Fiennes Tiffin's Hardin, Josephine does actually appear as Tessa in the film. And yes, Josephine did film new scenes with Hero for the ending of the movie. (Hessa fans will definitely enjoy those.)
Fans who have seen the movie have stated that Josephine appears as Tessa in the final 15 minutes of the film, which reportedly sees a handful of moments from the ending of the After Ever Happy book played out on screen.
Tessa also appears throughout but only in flashbacks seen through Hardin's memories. These scenes use old footage from the previous four films.
READ MORE: When does After Everything come out on Netflix? Here's the streaming release dates
Back in May, when fans first became suspicious that Josephine might not have much screen time in After Everything, the official After account issued a statement when hateful comments got out of hand.
"It saddens us to have to write this message, but it is necessary given the behavior we have seen from some users," the statement reads. "As a community, we are open to hear your thoughts and opinions. If you're upset with the studio, you have every right to tell us."
"What's unacceptable is harassment directed towards the cast, crew and, equally importantly, their friends and families. We have been made aware of negative comments and messages by a few people and we do not tolerate it. Please be respectful to each other and direct your feedback — good or bad — to us."
READ MORE: After confirms Hardin Scott prequel movie and new sequel are in the works
READ MORE: After Ever Happy ending: How it sets up After Everything
Olivia Rodrigo vs. 'The Most Impossible Olivia Rodrigo Quiz' | PopBuzz Meets