Don't Worry Darling's original script ending is very different from the film
26 September 2022, 15:21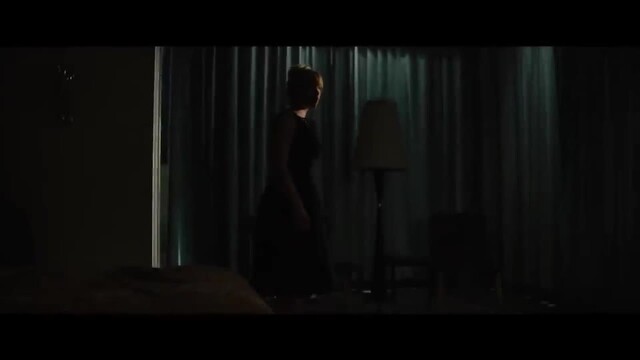 Watch the second trailer for Don't Worry Darling
What happened in the original ending for Don't Worry Darling? Here's how the Van Dyke brothers' original spec screenplay differs from the film's finale.
Have you seen Don't Worry Darling yet? Yes? Good! Because we need to talk about it, especially that ending.
The general consensus? Production design? Impeccable. Costumes? Amazing. Cinematography? Beautiful! Florence Pugh? Fucking brilliant. Harry Styles? He was good! Stop lying to yourself!
In fact, everyone in the film turns out great performances. But the one common critique about the film is to do with the final 30 minutes. While some liked it, others thought it was too rushed and abrupt, and that it left too many questions unanswered and a few key plot lines largely unexplored.
In case you didn't know, the original screenplay for Don't Worry Darling ended in a completely different way to what we see in the film.
The original spec script, written by Shane and Carey Van Dyke (yes, Dick Van Dyke's grandsons), made its way online after it was included in The Black List's 2019 list as one of the "most-liked" un-produced scripts of the year. Olivia Wilde then secured the screenplay, and hired Katie Silberman to rewrite it.
While some aspects and concepts remain, the big twist is elaborated on in a much bigger way. Here's what happens in the original Don't Worry Darling script ending...
WARNING: Spoilers ahead for Don't Worry Darling's ending! Don't read ahead if you haven't watched the film yet!
Or do, if you want the whole thing spoiled for you! Whatever!
How does Don't Worry Darling end?
If you want to read a more detailed breakdown about the ending of the film, click here. Otherwise, here's a really brief explainer of how the film closes...
After undergoing electroshock therapy for becoming too suspicious about what Victory actually is, Alice is able to unlock some of her real life memories. Through her visions, we find out that she's a hard-working nurse and that Jack is unemployed and dabbling in men's rights ideologies on the internet.
Back in Victory, Alice wakes up, realises something is wrong and asks Jack what he did to her. We then find out that Jack (in real life) had knocked Alice (in real life) unconscious, strapped her to their bed, sedated her and put her into the simulation against her will. Back in Victory, the couple fight and Alice ends up killing Jack. As a result, Jack is also dead in real life.
Alice then attempts to escape Victory. She gets in the car, speeds off into the desert towards the big mysterious dome while being chased by the men in red suits. She makes it to the window (the exit), touches it and the screen goes black. Then, we hear a gasp of breath, which is presumably Alice waking up in the real world, although we don't see it. The end.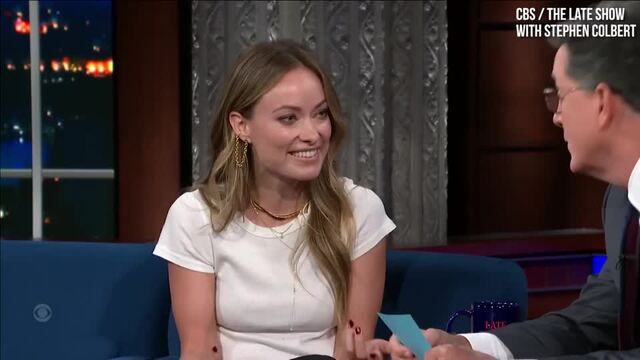 Olivia Wilde reveals if Harry Styles spat on Chris Pine
What happened in the original Don't Worry Darling script?
As reported by Insider, and detailed in various posts on Reddit, the Van Dyke screenplay appears to flesh out more of the real world storyline – something many viewers thought Don't Worry Darling desperately needed.
In the spec script, Alice (named Evelyn) finds out she's in a simulation after discovering an exit door back to the real world, disguised as a house for sale.
She then fully wakes up in the real world, hooked to an MRI-like machine and an IV. She crawls out of bed and discovers that it's actually 2050, and she's been trapped in the basement of her house.
She discovers Jack's (named Clifford) futuristic computer and finds out about the "Alt-Life" simulation where men can live in a world without being "controlled" by women. She finds signed divorce papers, and then a whole host of articles reporting that she went missing, and the police were unable to find her body. She realises that Jack has faked her death in order to put her into the simulation with him.
When she hears Jack come home, she puts herself back into the simulation, and heads back to the 1950s alternate reality. Later, Jack (in the simulation) realises Alice knows what's going on and she is taken to get shock therapy.
Alice returns and starts acting "normal", but she later attacks Jack, knocking him unconscious and tying him to their bed.
After interrogating him about the simulation, Jack eventually admits what's going on, explaining that he just wanted them to be happy after they divorced due to her work taking priority over their relationship. Jack reveals there's an exit portal in their house, and Alice leaves to go back to the real world.
Jack escapes, returns to the real world and the two end up getting into a physical fight in the real world. Alice stabs Jack and kills him.
At the end, Bunny (named Betsy) finds Alice and Jack covered in blood... but they're in their kitchen in the '50s. Alice then wakes up in a psychiatric hospital and is told that there is no simulation. She is later visited by Bunny who then tells Alice that she knew. She then reveals there's an exit door behind them. Alice leaves through the door and the screen goes black.
So there you have it. Now that you've seen Don't Worry Darling, which ending did you like the best? Would you have loved to have seen what happened to Alice in the real world when she woke up? Or do you like how the film ended?
Either way, there's still countless questions that we're dying to know the answers to.
Read more Don't Worry Darling news here:
Drag Race UK's Just May Claps Back At Danny Beard's Shady Remarks | Drag Race Yearbook