The Hunger Games is being adapted into a stage play in London
24 October 2023, 15:59 | Updated: 26 October 2023, 22:26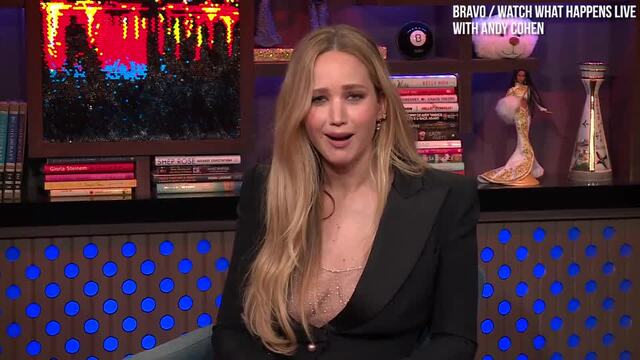 Jennifer Lawrence reacts to rumour she will appear in The Hunger Games prequel
Hunger Games will officially take to the stage in the West End for the first time ever in 2024.
Tributes assemble! The Hunger Games is expanding into new uncharted territory with its first ever stage adaptation in 2024.
It's now over 15 years since the first Hunger Games book was released and people's obsession with Panem has only gotten stronger over time. All four movies were a huge blockbuster success and now fans are getting into the Hunger Games spirit once again thanks to the upcoming film adaptation of Suzanne Collins' prequel novel: The Ballad of Songbirds & Snakes.
To add to the Hunger Games mania, a play inspired by the first book and film is now in the works and debuting very soon.
READ MORE: The Ballad of Songbirds & Snakes: Release date, cast, plot spoilers, news and trailers
According to Variety, the production will be directed by Matthew Dunster (Hangmen) and adapted by Conor McPherson (Girl From the North Country). The play is set to debut in Autumn 2024 on the West End and will be a loyal adaptation of the first Hunger Games book. It will follow Katniss Everdeen as she volunteers to take her sister's place in the Hunger Games.
In a statement, Suzanne Collins said: "I'm very excited to be collaborating with the amazing team of Conor McPherson and Matthew Dunster as they bring their dynamic and innovative interpretation of 'The Hunger Games' to the London stage."
Describing the play, Conor McPherson said: "In a world where the truth itself seems increasingly up for grabs, The Hunger Games' beautifully expresses values of resilience, self-reliance and independent moral inquiry for younger people." He added: "I'm hugely excited to bring it to a new generation of theatre goers and to Suzanne Collins' devoted fans."
Matthew Dunster also teased: "With the world class team we have put together we aim to do something that is fully immersed in the novel and the film but is uniquely, thrillingly theatrical."
When do tickets for The Hunger Games play go on sale?
Tickets for the first few shows are yet to go on sale but we will update you as soon as they do. They are bound to sell out quickly so may the odds be ever in your favour.
What do you think? Would you watch The Hunger Games on stage?
Troye Sivan Paints A Self-Portrait While Answering Deep And Chaotic Questions