The Last of Us episode 9 explains how Ellie is immune to the cordyceps infection
13 March 2023, 17:35 | Updated: 13 March 2023, 17:37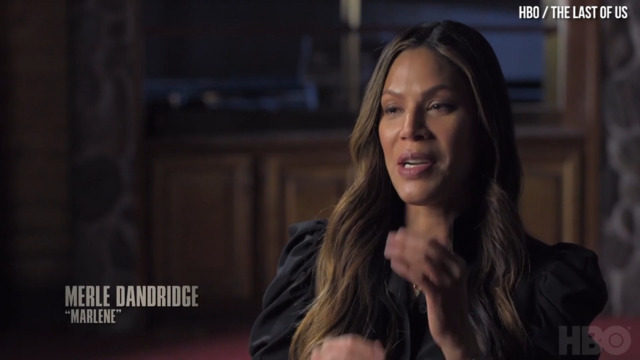 The Last of Us cast reveal how Ellie is immune and connected to Marlene
The Last of Us episode 9 explains that Ellie was immune to the cordyceps infection from birth.
The Last of Us episode 9 finally confirms a popular theory that Ellie has been immune to the cordyceps infection since birth.
In The Last of Us episode 1, we learn that Ellie is immune to the cordyceps fungus. As a result, Joel is tasked with taking Ellie to the other side of the country so that scientists can use Ellie's immunity to develop a cure. However, throughout the show (and game) it's never actually explained why Ellie is immune and doesn't turn into an infected like the rest of humankind.
READ MORE: The Last of Us finally confirms devastating theory that Ellie killed Riley
Until now, that is. In The Last of Us season 1 finale, we learn how Ellie became immune and it all has to do with her mother.
How is Ellie immune in The Last of Us?
The Last of Us episode 9 starts with a flashback in which Ellie's mother Anna, who is played by Ashley Johnson who played Ellie in the games, is pregnant with Ellie and is running away from an infected. Anna appears to escape, however, when she is giving birth, the infected bites her. Anna then asks her best friend Marlene to kill her and look after Ellie for her.
In the present day at the Fireflies' hospital, Marlene explains how Ellie is immune. She reveals: "Our doctor thinks that the cordyceps in Ellie has grown with her since birth. It produces a kind of chemical messenger. It makes normal cordyceps think that she's cordyceps. It's why she's immune."
In other words, the belief of Marlene and the Fireflies is that Ellie began developing immunity to the infection from birth. Consequently, Ellie survived when she was bitten many years later. If Anna hadn't been bitten, Ellie would have never developed immunity.
In contrast to the series, the games only hint at how Ellie became immune. We never meet Anna but Ellie does have a letter in her backpack that Anna wrote for her before she died. In it, Anna says that Ellie "is the most incredible thing" she's ever done and she explains that she is dying and Marlene will look after her.
This led players to theorise that Anna was either bitten when she was giving birth to Ellie or that Ellie's father was infected when Ellie was conceived. Now, we officially know that Anna was bitten when giving birth!
Nevertheless, The Last of Us co-creator Neil Druckmann has teased that there is still more to learn about Ellie's immunity. According to The Hollywood Reporter, he said: "[The series finale] does hint at and give some theories as to why Ellie is immune, even though we don't answer that conclusively."
Scream 6 Cast Take On The Ultimate Ghostface Trivia Quiz | PopBuzz Meets