Kylie Jenner calls out her sisters for 'mocking' her ears when she was a kid
20 July 2023, 12:33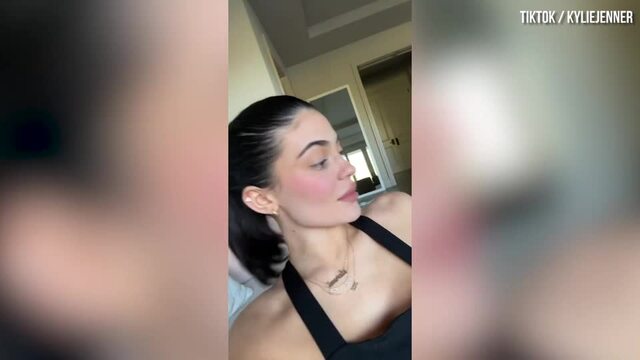 Kylie Jenner reveals her makeup routine
"I never thought about my ears and then for like, five years, I never wore an up-do."
Over the years, Kylie Jenner has been pretty open when it comes to talking about her insecurities. She's famously spoken multiple times about her lips and why she got lip filler, and now she's shared another insecurity that affected the way she appeared in public: Her ears.
In the latest episode of The Kardashians, Kylie and Khloe Kardashian speak about the insecurities they've developed about their faces and bodies over the years, particularly when faced with the scrutiny of the internet and general public.
But on top of that, it also seems like they themselves have unintentionally triggered insecurities in each other.
Kylie revealed that because her sisters and other family members would constantly make comments about her ears, she refused to wear her hair up in public.
READ MORE: Kendall Jenner threatens to block people making comments about her toes
"Who knows if I never heard Mom say, talk about my nose, if I would ever think I needed a nose job," Khloe said, before Kylie shared her own experience after her older sisters kept making fun of her ears.
"Isn't it interesting how– you guys don't realise how you always talked about my ears?," she says. Khloe then replied: "I talked about your ears because I loved them."
"But I didn't receive it like that," Kylie continued. "I received it as like, everyone's making fun of my ears, calling me 'Dopey' [...] And I'm like, that fucked me up."
"I never thought about my ears and then for like, five years, I never wore an up-do," she added. "And then I had Stormi and she has my ears and it made me realise how much I love them cause I'm like, 'Wow if I'm insecure about my ears, and I think my daughter is the most beautiful thing ever'...
"Now I wear an up-do like, every carpet."
Speaking to HommeGirls about cosmetic surgery back in April 2023, Kylie opened up about the work she's had done on her face.
"I think a big misconception about me is that I've had so much surgery on my face and that I was some insecure person, and I really wasn't! Yeah, I love full lips and wanted full lips, but growing up I was always the most confident person in the room. I was the girl performing for everyone."
"I had my one lip insecurity thing, so I got lip filler, and it was the best thing I've ever done. I don't regret it. But I always thought I was cute," she added.
The Witcher Cast Interview Each Other | PopBuzz Meets