The 'Human Emotion' quiz is going viral on TikTok and people think it's so accurate
20 June 2022, 12:07 | Updated: 26 June 2022, 10:57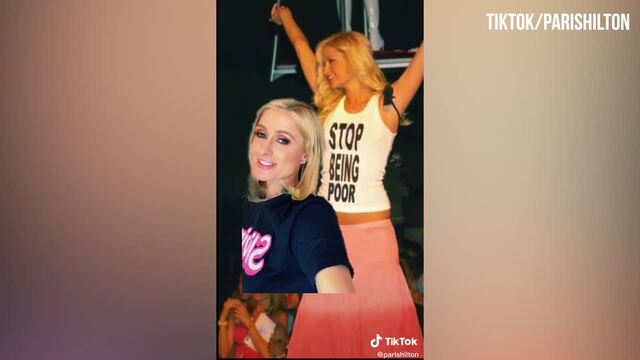 Paris Hilton debunks viral 'Stop Being Poor' picture on TikTok
The 'what kind of human feeling are you?' quiz has gone viral on TikTok – here's the link and how to play it.
Another quiz is going viral on TikTok and this time, it's about to reveal what 'human feeling' you are.
Over the past year or so, a handful of quizzes have gone viral on TikTok including the Red Flag quiz, the 5000 character personality quiz and the 'Let me f*cking destroy you' reality check quiz.
Now, the 'What Kind Of Human Feeling Are You?' is taking over social media. Over on TikTok, videos of people taking the quiz have racked up millions and millions of views, all using the 'human feeling', 'human feeling test' and 'human feeling quiz' hashtags.
The quiz is available to play on the uQuiz website, but unlike some of the other quizzes that have gone viral in the past, the questions on this particular quiz are all in Russian.
How do you translate the Human Feelings quiz to English?
If you're using Chrome, you should see a pop-up appear at the top of your browser asking if you want to translate the page. Simply click the 'English' tab and the entire quiz will be translated into English for you.
If you're using Safari, there's a small translation symbol at the end of the address bar. Click it, hit 'Translate to English' and you should be all set.
There's 11 questions in the quiz in total, and once you've worked your way through answering as honestly as you can, you'll be given your answer.
It's unclear just how many 'human feeling' results are included in the quiz, but players have been sharing their results on TikTok and Twitter. In the comments of one viral TikTok sharing their results, one user wrote: "The questions seemed so irrelevant but the result was so accurate????"
So, what are the possible answers you can get on the quiz? True Love, Sincere Love, Unrequited Love, Humility, Anger, Despondency, Tired, Anxiety and Tranquility have been widely shared on social media.
Others have also shared more specific 'human feeling' results such as 'Lying in a meadow on a sunny day', 'Reading a book by the window while it rains lightly outside' and 'The realisation that you can feel yourself changing.'
just took a "Which human emotion are you" quiz and i got anger and it told me to get therapy

— shadow (@shadowhourly) June 17, 2022
So, which human feeling are you?
Take more quizzes like this here:
Javon Walton Wants To Play Iron Man And Join The MCU | Umbrella Academy | PopBuzz Meets