Selena Gomez's best friend Raquelle Stevens claps back at documentary backlash
8 February 2023, 12:06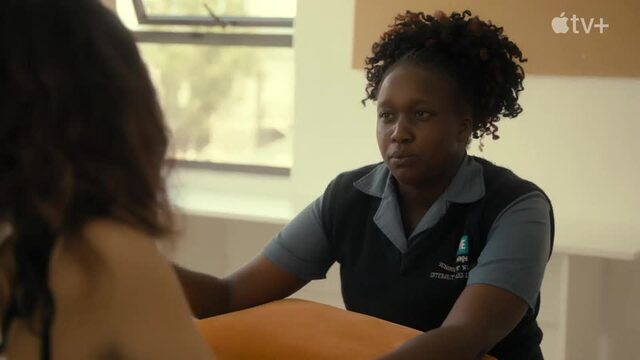 Selena Gomez releases emotional My Mind & Me documentary trailer
Selena Gomez fans accused Raquelle Stevens of being a bad friend after the documentary came out.
Selena Gomez's best friend Raquelle Stevens has addressed the backlash she faced after Selena's documentary came out.
Last year (Nov 4), Selena Gomez released her critically acclaimed documentary My Mind & Me. The film was praised for how candid Selena is. Not only does it explore Selena's life as a pop star but it also gives viewers an unflinchingly raw look into her mental health journey. On top of that, the movie also stars Selena's family, friends and her bestie Raquelle Stevens.
In the film, you see Selena and Raquelle's friendship first-hand and it doesn't shy away from the times Raquelle challenges Selena and the two of them argue. After the documentary came out, multiple TikToks went viral suggesting that Selena shouldn't be friends with Raquelle anymore. Now, Raquelle has responded and explained her side of the story.
READ MORE: Selena Gomez says she loves her body after trolls criticise her bikini photo
Speaking on the Chicks in the Office podcast, Raquelle said: "Here's the thing. I know anytime you do anything public in life, right, you're subject to the opinions of other people. You just don't even go there if you're not willing to take the heat."
Raquelle added: "The biggest thing for me was that the documentary was a beautiful, beautiful piece of work that Selena so vulnerably shared with the world. It was her life story and part of what was included in that documentary was our friendship, which is special, and it's honest, and it's real."
Raquelle continued to explain that "everything is not what it seems". "She said: "When your inner life is strong and you are living a life with integrity, you sleep peacefully every single night. It doesn't matter what you face, what you go through — there's a peace that comes with living a life of integrity, and so I really am secure in who I am."
She ended by saying: "I know the kind of friend that I am. Anyone really could say anything, but I have a peace that is unshakable."
In spite of all the drama from fans online, it's clear that Selena and Raquelle are still as close as ever. Taking to Instagram last week (Feb 3), Selena shared a photo of Raquelle's new self-help book with the caption: "This woman has changed my life and now her words can be shared with the world and hopefully help others! Along side the sweetest @tanyarad !"
She also wrote: "SO proud of you @raquellestevens -you are my forever therapist, friend and family. Love you angel".
Friends argue and challenge each other at times! Let Selena and Raquelle be!
Lockwood & Co. Cast Interview Each Other | PopBuzz Meets