Austin Butler's transformation in Dune: Part Two has left viewers flabbergasted
4 May 2023, 14:28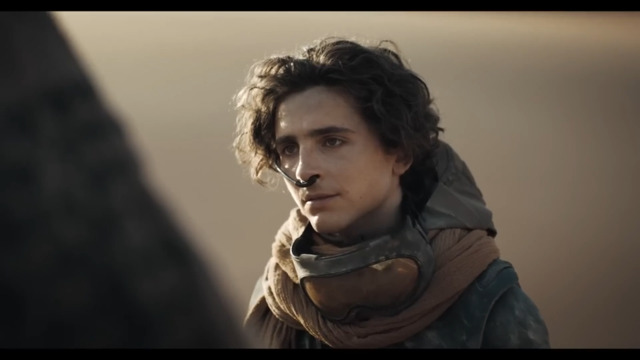 Watch the Dune: Part Two trailer
"Austin Butler's full look as Feyd is actually pretty terrifying."
It's Dune: Part Two time, baby... almost! Timothée Chalamet and Zendaya have finally returned as Paul Atreides and Chani in the trailer for the upcoming Denis Villeneuve banger – but all eyes are on Austin Butler's incredible transformation into Feyd-Rautha Harkonnen.
The first clear look at Austin Butler as Feyd-Rautha was unveiled in Dune: Part Two's teaser, but it was nothing compared to what fans saw of him in the official trailer, released yesterday (May 3).
Fresh off his Oscar-nominated, powerhouse performance as Elvis Presley, Austin completely transforms into the character – to the point where he's basically unrecognisable at points. He's completely bald, he's deadly, he's terrifying and fans can't believe how incredible he looks.
READ MORE: 25 hilarious Dune memes that are just as spicy as the movie
Despite the impressive, completely unrecognisable transformation, jokes and comments are still following Austin about whether or not he'll be speaking with his "Elvis" voice in Dune: Part Two.
Dave Bautista, who plays Glossu Rabban in both Dune and Dune: Part Two, hinted that viewers will be absolutely shook by Austin's role in the film.
"I don't know who this guy was, but it's not Austin Butler," he told Variety. "It's not Elvis. His voice is different, his look is different. Everything about his demeanor is terrifying."
Fans will have to wait until November 3rd 2023 to experience Austin's terrifying performance as Feyd-Rautha on the big screen.
Read more about Austin Butler here:
FLO Spill Their Secrets In 'The Tower Of Truth' | PopBuzz Meets