Gen V season 2: Release date, cast, spoilers, trailers and news about the Prime Video series
3 November 2023, 17:57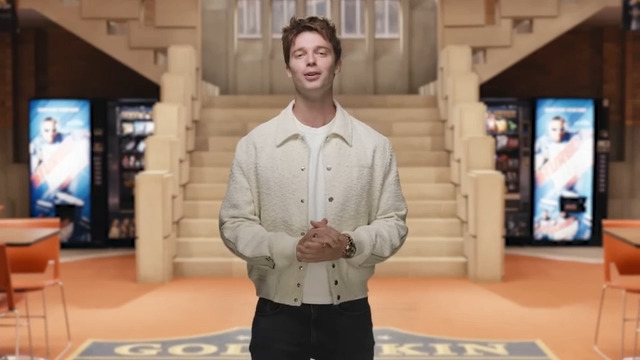 Watch Gen V's hilarious safe sex PSA promo
Will there be a Gen V season 2 on Prime Video? Here's everything you need to know about the future of The Boys spin-off.
Supes assemble! Gen V is officially returning for season 2 but when does it come out and what do we know about it so far?
The first season of Gen V has been so popular that Prime Video have already confirmed that it's coming back for more. In a statement, Amazon's Head of TV, Vernon Sanders confirmed that it's one of their biggest shows and said: "We're excited that our incredible cast and crew are going to continue telling brave and bold stories from 'Gen V' to our customers."
READ MORE: Here's how Gen V's viral Little Cricket sex scene was filmed
Naturally, fans are desperate to find out what will happen next. With that in mind, here's everything we know about Gen V season 2, including the release date, cast, trailer, spoilers and news about what's to come in the next season.
When does Gen V season 2 come out on Prime Video?
When is the Gen V season 2 release date?
Prime Video are yet to reveal any official information regarding a Gen V season 2 release date. However, given that the SAG-AFTRA strike is still ongoing, it's likely that there will be a significant gap between seasons 1 and 2. It could air in late 2024 but our bet is that 2025 is more likely. It all depends when the second season starts filming.
All seasons of The Boys and Gen V have eight episodes so far and we imagine that Gen V season 2 will be the same.
Who will be in the Gen V season 2 cast?
As we already know, Luke Riordan / Golden Boy dies in the first episode so it's unlikely that Patrick Schwarzenegger will be back in season 2. Cat has also killed Dean Shetty so we doubt Shelley Conn will return. However, the rest of the main cast are all still alive. With that in mind, we expect these actors to all return:
Jaz Sinclair - Marie Moreau
Chance Perdomo - Andre Anderson
Lizze Broadway - Emma Meyer / Little Cricket
Maddie Phillips - Cate Dunlap
London Thor and Derek Luh - Jordan Li
Asa Germann - Sam Riordan
Whether or not recurring characters such as Rufus (Alexander Calvert), Justine (Maia Jae Bastidas) and Liam (Robert Bazzocchi) appear in season 2, is yet to be confirmed.
It's also possible that there will be new characters as well as cameos from members of The Boys cast.
READ MORE: Gen V producers defend Marie's viral Rufus penis explosion scene
What will happen in Gen V season 2?
As it stands, we won't know much about the plot for season 2. Season 1 ends with Marie, Andre, Emma and Jordan trapped in a mysterious white room after Homelander tries to kill Marie. Meanwhile, Cate and Sam have been rebranded as heroes after trying to take revenge on the staff of Godolkin University. Will the truth come out?
It has already been confirmed that season 2 will be connected to The Boys season 4. The Boys and Gen V showrunner Eric Kripke has told Entertainment Weekly: "I don't think it's a spoiler to say that, by the end of season 1 of Gen V, there's a handoff to season 4 of The Boys."
He then added: "Then whenever we break season 4 of The Boys, there will be a handoff to the hopeful season 2 of Gen V."
In other words, The Boys season 4 finale will hint as to what's next in Gen V season 2.
It's also possible that we'll see Gen V cast members in The Boys season 4.
Is there a Gen V season 2 trailer yet?
With production still yet to commence, there isn't an official Gen V season 2 trailer right now. but we shall update you as soon as there is one.
Troye Sivan Paints A Self-Portrait While Answering Deep And Chaotic Questions