Hunger Games: Will there be a Ballad of Songbirds & Snakes sequel?
16 November 2023, 15:19 | Updated: 16 November 2023, 16:33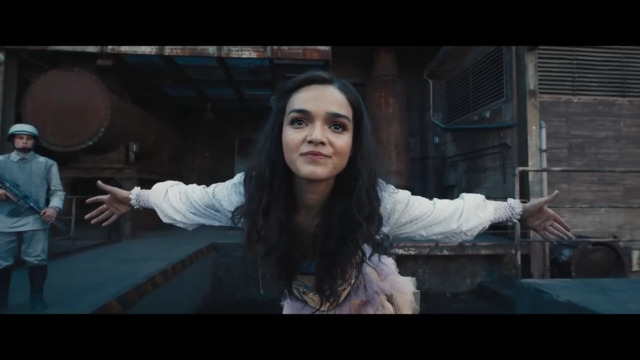 Watch the trailer for The Hunger Games: The Ballad of Songbirds and Snakes
Are there more Hunger Games movies in the works after Ballad of Songbirds & Snakes? Here's what we know so far.
The Hunger Games is officially back and fans already want to know if there will be a Ballad of Songbirds & Snakes sequel?
Ever since the original Hunger Games franchise ended with Mockingjay, Part 2 in 2015, fans have been begging for another book and movie set in the Panem universe. Suzanne Collins finally answered our prayers with The Ballad of Songbirds & Snakes prequel novel in 2020 and now the film adaptation is here and it brilliantly builds on Hunger Games lore.
Is The Hunger Games: The Ballad of Songbirds & Snakes a one off though? Is another movie with Tom Blyth as Coriolanus Snow and Rachel Zegler as Lucy Gray in the works? Here's everything the team behind the films have teased about the future of the franchise so far.
READ MORE: Lucy Gray's Hunger Games dress features Katniss and Primrose easter egg
Unfortunately, as it stands, Suzanne Collins and Lionsgate are yet to officially start work on another Hunger Games book or movie. The Ballad of Songbirds & Snakes is also a standalone novel and it doesn't really lend itself to future movies based on how it ends. With that in mind, a future Hunger Games instalment would likely focus on different characters.
Discussing The Ballad of Songbirds & Snakes with Polygon, Hunger Games producer Nina Jacobson revealed that they will not make more movies just because fans want them to. She said: "You could have gone with a fan favorite [character] -- 'Let's do Haymitch's story! Or do Finnick's games! -- but that would be doing it to do it."
She added that it all depends on what Suzanne wants: "If Suzanne had a story in this world with something she wanted to talk about, something to explore, then great. But if not, better to leave a franchise as something people feel fondly about rather than crank out a sequel for the sake of a sequel."
Nina then teased that she thinks Suzanne will write another Hunger Games book for them to adapt into a film in the future. She said: "Do I think she will write more books in the world? I do, and I hope she will. Do I have any idea what they'll be? Not really!"
In other words, another Hunger Games movie is definitely a possibility. We'll just have to wait for Suzanne to write a book before it gets made.
Will there be a fifth Hunger Games movie?
Talking to Scholastic in 2020, Suzanne explained that she uses the fictional worlds she's created "to explore elements of just war theory". She said: "When I find a related topic that I want to examine, then I look for the place it best fits. The state of nature debate of the Enlightenment period naturally lent itself to a story centred on Coriolanus Snow."
She added: "Focusing on the 10th Hunger Games also gave me the opportunity to tell Lucy Gray's story. In the first chapter of The Hunger Games, I make reference to a fourth District 12 victor. Katniss doesn't seem to know anything about the person worth mentioning."
Suzanne then confirmed that Lucy Gray has always been part of The Hunger Games. She said: "While her story isn't well-known, Lucy Gray lives on in a significant way through her music, helping to bring down Snow in the trilogy. Imagine his reaction when Katniss starts singing "Deep in the Meadow" to Rue in the arena."
Whatever comes next in the Hunger Games franchise, it seems likely that it will build upon easter eggs that Suzanne's already hid in the original books and prequel.
Who and what would you like the next Hunger Games movie to be about?
Read more news about The Hunger Games here:
Madison Beer Explains Every Song On 'Silence Between Songs' | Making The Album