Hunger Games' Rachel Zegler sang live for every Lucy Gray singing scene
20 November 2023, 14:30 | Updated: 20 November 2023, 17:46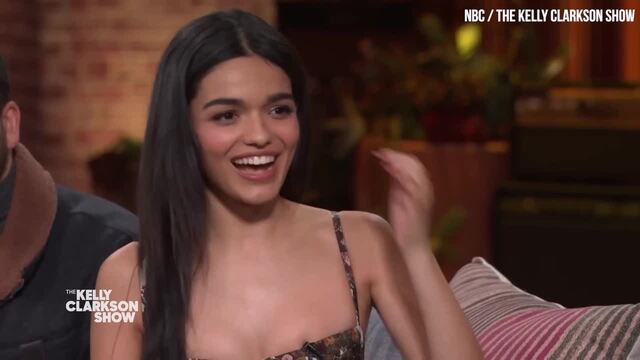 Kelly Clarkson raves about Rachel Zegler's singing in Hunger Games film
Can Rachel Zegler sing? The Hunger Games star explains why it was important that she sang live on every take while shooting the film.
So, you've watched The Hunger Games: The Ballad of Songbirds and Snakes, and now you can't stop thinking about... Same here.
Tom Blyth's performance as Coriolanus Snow? Whew! Viola Davis doing what Viola Davis does best? Incredible! Rachel Zegler's singing? OBSESSED!
Rachel, who plays Lucy Gray Baird in the film, sings eight songs on the film's official soundtrack, including 'Pure as the Driven Snow', 'Nothing You Can Take From Me' and the franchise's iconic 'The Hanging Tree'. And if you're wondering if that's her singing them all... the answer is yes.
Rachel Zegler, who is an incredibly talented singer and musical performer (have you seen West Side Story?!), does all her own vocals for the film. Even more impressive than that? She sang every single take live.
Is Rachel Zegler actually singing live in The Hunger Games?
It's not uncommon for actors to pre-record their vocals and then either lip-sync to them when the cameras start rolling, or have them dubbed over the top in the final edit.
Rachel Zegler on the other hand, sang every single take live while the cameras were rolling. As a result, the songs that we see Lucy Gray perform in the film all feature Rachel's live vocals.
Speaking at a press conference in Los Angeles, Rachel explained why she chose to sing live: "It was kind of my choice to sing live on set. I had done it before on my first film and I feel really confident in that sphere of performance, in general."
"So, getting to do that for my peers and on set for my crew and the creative team was something really special that I felt like I could bring to the table," she continued. "When you're working on sets like that, or when you're even watching movies, it kind of takes you out of the world when all of the sudden somebody starts lip-syncing and you it just kind of takes you out of it."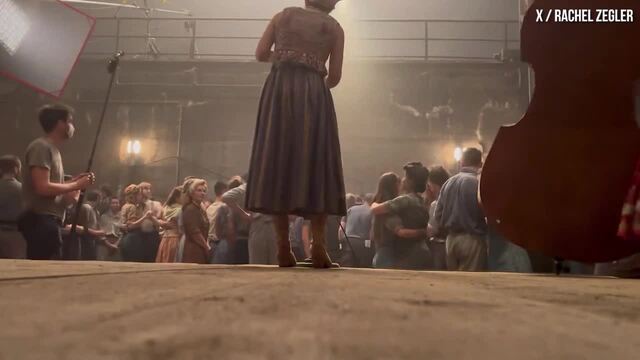 Rachel Zegler shares singing video from Hunger Games set
In an Instagram post, Rachel also explained that her singing live was particularly important for Coriolanus' reaction to the song Lucy Gray wrote about him was as authentic as possible.
Gushing about Rachel's live vocals while chatting to Kelly Clarkson, director Francis Lawrence said: "What I will say that was amazing, is that she sang live every day." Producer Nina Jacobson also added: "I've never ever seen somebody do it – every take, live."
Big slay from Lucy Gray!
Read more news about The Hunger Games here:
Rachel Zegler & Tom Blyth Try To Name Every Hunger Games Tribute | The Ballad of Songbirds & Snakes