What happened to Jeffrey Dahmer's dresser and fridge? Here's why his belongings were sold
30 September 2022, 12:38 | Updated: 30 September 2022, 14:15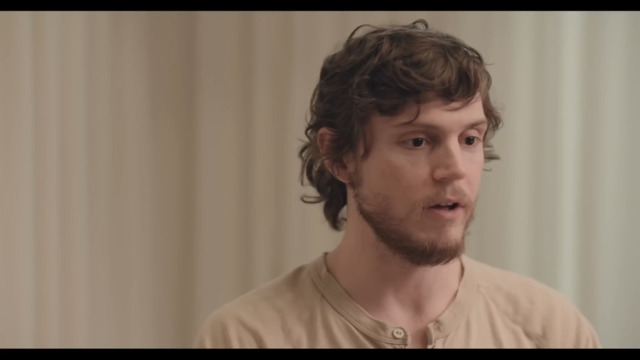 Evan Peters opens up about playing Jeffrey Dahmer
Jeffrey Dahmer's dresser, fridge and the rest of the contents of his apartment were stopped from going to auction by Joseph Zilber, out of respect for the victims and their families. [CW // Extreme violence]
CONTENT WARNING: This article contains details of extreme violence that some readers may find triggering and disturbing.
The final episode of Netflix's DAHMER - Monster: The Jeffrey Dahmer Story series ends with Jeffrey Dahmer's death in prison, a court case involving his mother and father who are debating what to do with his brain (which was removed in the post mortem examination), and a determined final note from Glenda Cleveland (Niecy Nash) who wants to make sure Dahmer's victims are honoured and remembered.
Eager to find out what happened to the victim's families and Dahmer's apartment in the wake of his death, viewers are now wondering what actually became of all of Dahmer's belongings.
READ MORE: Does Jeffrey Dahmer's apartment still exist? What does it look like now?
The series tells viewers that Dahmer's apartment building was demolished, and it also briefly reveals what happened to the things in his apartment.
In reality, the true story behind what was originally meant to happen to things like Dahmer's dresser (where the gruesome polaroids were found), his fridge (where he had stored various human body parts) and the rest of his stuff, is pretty morbid. Thankfully, the plans were nixed and the victim's families were somewhat compensated.
What happened to Dahmer's belongings?
What happened to Dahmer's dresser and fridge?
In the first episode of the Netflix series, we see what the police discovered when they finally investigated Dahmer's apartment following Tracy Edward's escape.
In real life, the police found countless polaroid photos of the victims stashed away in his dresser. Elsewhere, they found body parts, vital organs and a human head in Dahmer's fridge, and more human remains scattered around his kitchen and in his freezer. An acid drum with three decomposing torsos was found in his bedroom, alongside severed body parts and skeletons hidden in wardrobes and dressers.
Dahmer was arrested and the evidence was removed from his apartment. Once his guilty verdict was announced, reports that his belongings were planning on being sold quickly made the rounds.
Initially, according to a 1996 report from The Washington Post, a court ruled that Dahmer's belongings – including the fridge, the dressers, the knives, and the rest of his furniture – would be auctioned off to raise money for the families.
However, due to fears that they would be sold off to serial killer fanatics and "murder-abilia hunters", who would in turn likely make even more money off them, a Milwaukee civic group began to raise enough money to buy them outright, with the intent on completely destroying everything out of respect for the victims.
READ MORE: Is Lionel Dahmer still alive? Here's why Jeffrey Dahmer's dad thinks he became a killer
How much money did Dahmer's victims get?
Joseph Zilber, head of the civic group, pledged $407,225 to buy Dahmer's fridge, the dressers, the knives, and everything else that was up for sale. (The items also included the acid drum, clothing, bedsheets, saw blades, sledgehammers and things like records, tapes, bicycles and figurines.)
An earlier offer was rejected by lawyer Thomas Jacobson, who represented 8 of the families of Dahmer's victims, because he thought an auction would raise at least $1 million.
Eventually, the Milwaukee civil group worked closely with the families, who accepted the offer "in a very close vote," allowing them to be incinerated rather than auctioned off. As a result, the Washington Post reports that, after lawyer fees, $32,000 was to be given to each of the 11 families who were involved in the decision.
A further report from AP News confirmed that all of Dahmer's furniture and belongings were destroyed in June 1996. In the series, we see various items from Dahmer's apartment being destroyed on a landfill site.
READ MORE: Jeffrey Dahmer victim's sister Rita Isbell calls out 'money hungry' Netflix series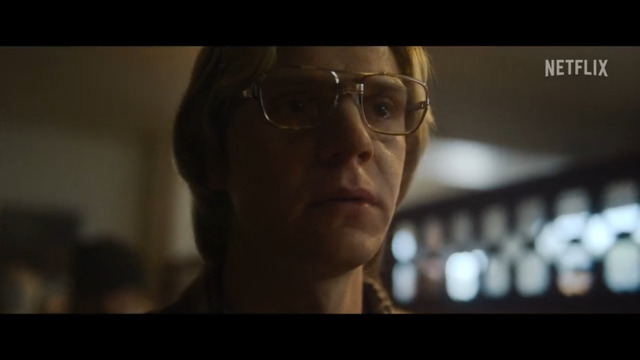 Evan Peters stars as Jeffrey Dahmer in Netflix's new Monster series
What happened to Jeffrey Dahmer's apartment?
Much like his belongings, the Oxford Apartments, where Dahmer lived, was destroyed shortly after his arrest.
Today, the site of the apartment building is now just a huge, empty green space surrounded by a tall metal fence.
In the Netflix series, we see Glenda Cleveland (Niecy Nash) request that a memorial of some kind be placed on the lot in memory of the victims. In real life, nothing was ever placed there, and there's no reference to Dahmer or anything honouring his victims on the lot.
Read more about Netflix's DAHMER here:
Drag Race UK's Just May Claps Back At Danny Beard's Shady Remarks | Drag Race Yearbook