Jenna Ortega is reportedly in talks to star in Beetlejuice 2
10 March 2023, 12:00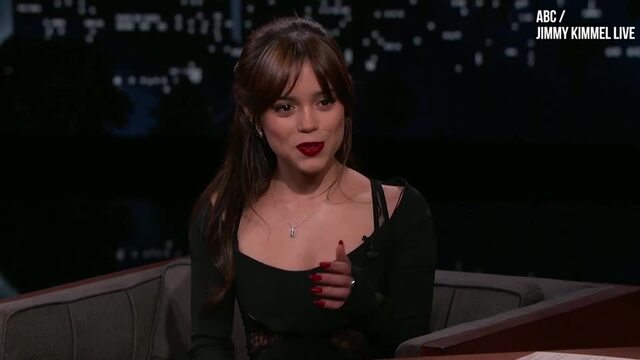 Jenna Ortega reveals what working with Tim Burton is like
Jenna Ortega is reportedly "circling" the role of the daughter of Winona Ryder's character Lydia Deetz.
As soon as Jenna Ortega was announced as Wednesday Addams in the Tim Burton-directed Netflix series, we already knew it was going to be a match made in heaven. And now it looks like Jenna could be reuniting with Tim for a sequel to one of his most iconic movies: Beetlejuice.
According to various reports from the likes of The Hollywood Reporter and Variety, Jenna is reportedly in talks to take on a starring role in Beetlejuice 2.
While there's no confirmed information about the sequel's plot just yet, Jenna's role is reportedly set to be the daughter of Lydia Deetz, who is played by Winona Ryder in the original 1988 film.
Reps for Warner Bros. and Jenna have not yet responded to the publication's requests for comment.
Beetlejuice 2 has been in development for a long time, with both Tim Burton and Michael Keaton sharing updates as far back as 2014. In 2017, reports emerged that a new writer had been hired to pen the script.
Winona Ryder has also previously hinted that she might be involved in the sequel.
Chatting to Seth Meyers back in 2015, Winona confirmed that the sequel was happening: "I think I can confirm it, because Tim Burton did this interview - like, it was very hush hush, top secret and then he was doing some press for Big Eyes and he did an on-camera interview and he said, 'Oh yeah we're doing it and Winona's going to be in it,' and I was like [shocked face]."
While THR's sources report that Michael Keaton is attached to the current project, there's no reports just yet regarding whether or not Winona Ryder will be involved.
Fingers crossed that Winona eventually does get on board though, because the possibility of Jenna Ortega and Winona Ryder on-screen together? In Beetlejuice 2? I WOULD LOVE TO SEE IT!!!
Munroe Bergdorf Paints A Self-Portrait And Answers Questions About Her Life | Portrait Mode