Is Netflix's Dear Child based on a true story? Lena's story and the book explained
8 September 2023, 13:52 | Updated: 8 September 2023, 16:16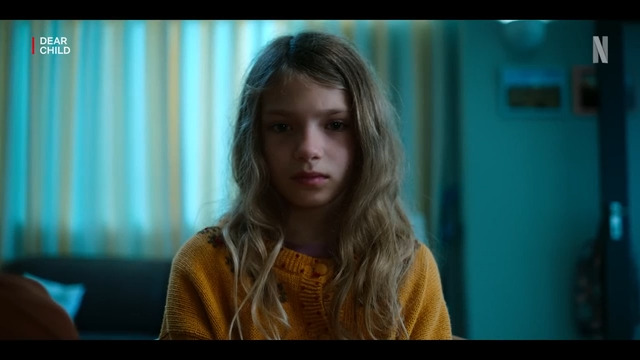 Watch the trailer for Netflix's thriller series Dear Child
Is Dear Child based on a real life abduction? As viewers draw comparisons to Jaycee Dugard and Elisabeth Fritzl, here's the truth behind the original novel.
Netflix's latest thriller series Dear Child has left viewers reeling over the harrowing storyline, and has prompted a wave of curiosity about whether or not the whole thing is based on real life.
The six-episode limited series (also known as Liebes Kind in Germany) details the story of Lena, who was abducted 13 years ago, abused, and held captive by a man in an unknown location, with her two children. Her missing persons case is reopened when a 'mysterious woman' is struck by a car in a hit-and-run accident.
While the German-language series bares some similarities to the film Room, starring Brie Larson and Jacob Tremblay, viewers have also noticed similarities between the story and various real life abduction cases that have been highly publicised over the years, including those of Elisabeth Fritzl and Jaycee Dugard.
Of course, after watching the full six-episodes, some people are now wondering if Lena's story is based on a real life abduction case. Dear Child is actually based on a book – here's what author Romy Hausmann has said about her novel.
Is Dear Child on Netflix based on a true story?
Is Lena from Dear Child based on a real person?
Dear Child is an adaptation of German author Romy Hausmann's international bestselling novel, originally titled Liebes Kind. The book, and Lena's story, is entirely fictional.
It does not directly draw from any real life events and Romy has not named any specific cases that may have provided inspiration.
During a Q&A with BookWeb, Romy explained how she wrote the book, and the process she followed in order to create the world and the suspenseful storyline.
She said: "Even if no one believes me, I don't plot... I just set up the initial premise and try to create the characters as defined as possible. Then I start to write, asking myself again and again how this character should behave next, what is realistic, and above all: How would I behave in this situation?"
Speaking about adapting the novel into a mini-series, director and head writer Isabel Kleefeld told TUDUM: "I read the book in one night and saw the whole story very vividly in my mind. The material fascinated me immediately. Dear Child is told from the point of view of each of the participants, and the perspective changes again and again."
"The result is an exciting game with reality, a puzzle that the audience can always add to and reassemble. It is the story of a crime that has many victims, directly or indirectly."
All six episodes of Dear Child are available to stream on Netflix now.
Read more Netflix news here:
Olivia Rodrigo vs. 'The Most Impossible Olivia Rodrigo Quiz' | PopBuzz Meets