Outer Banks' Chase Stokes almost played Steve Harrington in Stranger Things
23 February 2023, 17:19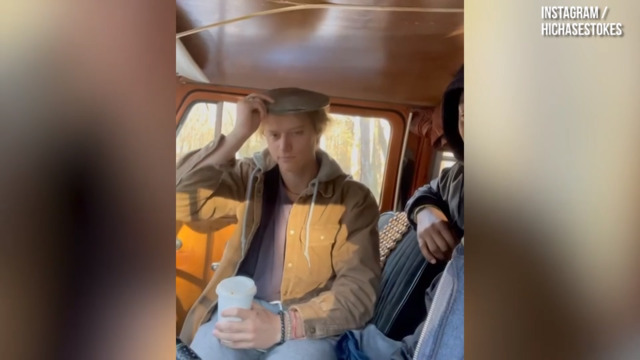 Chase Stokes shares behind-the-scenes video of Rudy Pankow on Outer Banks
"I forgot all the lines and absolutely f----d up the audition."
Can you imagine Steve Harrington played by anyone other than Joe Keery? I don't think.
Well, things could have been very different had Outer Banks star Chase Stokes not completely "f---d up" his audition for the iconic Stranger Things character.
The third season of Outer Banks was released today (Feb 23) by Netflix and the teen treasure hunting drama series is set to be a wild ride for all our fave characters.
In an interview with Access Hollywood ahead of the new season, Chase Stokes revealed he auditioned to play Steve Harrington in Stranger Things but completed bombed the audition.
READ MORE: Where is Poguelandia in real life? The Outer Banks filming location revealed
"I actually read for Steve Harrington," Chase said. "I forgot all the lines and absolutely f----d up the audition. I drove eight hours from Atlanta back to Orlando regretting every moment of my life on that."
"I wish I could have at least said two words," Chase said, before adding that the Duffer Brothers - who created Stranger Things - made the right decision to cast Joe Keery instead. "Joe Kerry is an absolute legend and so damn good as Steve Harrington. And so I'm super proud of him."
While Stranger Things did not work out for Chase - although they did write him a small, non-speaking role in the show's first season - he thanked the Duffer Brothers for helping him land his role in Outer Banks, which is produced by the same people.
"I'm just thankful for the Duffer Brothers for giving me an opportunity to, like, do my job and start my career. I mean, if it weren't for them, I wouldn't be here."
Read more Outer Banks news
Paul Rudd Tries To Name Every Marvel Movie In 1 Minute | Quantumania | PopBuzz Meets