Billie Eilish slams "weirdos" who say she dresses "too feminine" now
30 May 2023, 17:37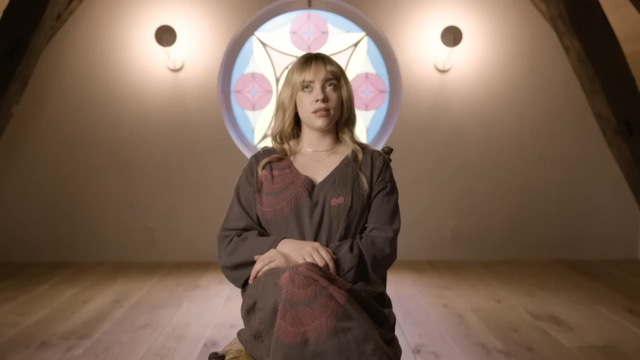 Billie Eilish talks about her role in Swarm
Billie Eilish has shut down claims that she's a "sellout" for changing her style and wearing less baggy clothes.
Billie Eilish has had enough of "weirdos" criticising what she wears and she just called them all out in the most iconic way.
Fans of Billie Eilish will already know that the 21-year-old artist has changed her style a lot since she first rose to fame. When Billie initially began releasing music, she wore predominantly baggy clothes. At the time, she said she didn't want people to judge her body. Then, as Billie's gotten older, she's switched up her style and started to wear more feminine clothing.
No matter what Billie wears though, people have a go at her. Now, Billie is clapping back and pointing out their hypocrisy.
READ MORE: Billie Eilish's rep confirms she has split from Jesse Rutherford
Taking to her Instagram stories (May 27), Billie wrote: "I spent the first 5 years of my career getting absolutely OBLITERATED by you fools for being boy ish and dressing how i did & constantly being told i'd be hotter if i acted like a woman." She then added: "Now when i feel comfortable enough to wear anything remotely feminine or fitting, i CHANGED and am a sellout."
In a separate story, Billie wrote: "FUN FACT! did you know that woman are multifaceted!!!!!??? shocking right?? believe it or not women could be interested in multiple things. Also that femininity does not equal weakness???!!!! omg?! insane right? who knew. And also totally unheard of and insane to want to express yourself differently at different times."
The verdict is in and Billie made several points your honour!
Billie ended the post by writing: "Suck my absolute cock and balls you women hating ass weirdos."
We have no choice but to stan.
Read more Billie Eilish:
The Little Mermaid Cast Try To Name Every Disney Princess In 30 Seconds | PopBuzz Meets