Harry Styles' hair stylist says it was impossible to make his hair look bad in Don't Worry Darling
27 September 2022, 16:23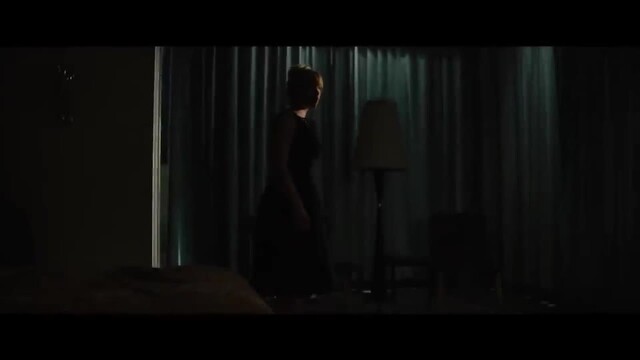 Watch the second trailer for Don't Worry Darling
Harry Styles had to wear a wig in the Don't Worry Darling scenes where his hair was supposed to look dishevelled.
Don't Worry Darling's hair stylist has opened up about styling Harry Styles' hair and how difficult it was to make it look bad.
Harry Styles is no stranger to hair stories. Over the course of his career to date, the 28-year-old singer has rocked everything from floppy fringes to gelled quiffs and every time he changes his hair it makes headlines. In fact, fans are so fascinated by Harry's hair that a rumour recently went viral claiming that Harry is bald and wears a wig to hide it. Harry has denied that claim.
Now, Harry's hair is making the news again and it's all to do with how hard it was to style his hair in Don't Worry Darling.
READ MORE: Harry Styles' My Policeman co-star David Dawson reveals they filmed their sex scenes
In Don't Worry Darling, Harry plays Jack a seemingly perfect husband in a seemingly perfect town in the 1950s. Opening up about his look with PopSugar, Hair Department Head Jaime Leigh McIntosh, said: "We were just thinking kind of Rat Pack, like cool-guy. Harry's hair is so naturally full of volume so it just loves going into that shape."
However, in other scenes in the film, Harry has a dishevelled, dirtbag aesthetic and Jamie says it was almost impossible to make Harry's hair look bad. She said: "I tried to create a lank head of hair on Harry Styles and I couldn't. No matter how much I tried to flatten it down it just wouldn't do it. It's just so naturally voluminous."
As a result, Jamie had to actually "create a partial hairpiece that was intentionally thinned on the top" and add "a separate scalp piece" so that you couldn't see through to Harry's actual hair."
Jamie explained that they used the wig for when Harry "doesn't look like he's cut his hair for two or three years - the long stringy, nasty head of hair."
The rumours that Harry is bald in real life? Officially debunked.
Jamie ended the interview saying: "Harry really leaned into it, too. It was a lot of fun for him. I think he hadn't done any kind of character work with hair makeup and stuff before so that was cool."
Drop the haircare routine, Harry!
Read more Don't Worry Darling news here:
Drag Race UK's Just May Claps Back At Danny Beard's Shady Remarks | Drag Race Yearbook