Selena Gomez teases Single Soon release date with mysterious phone number and club night
14 August 2023, 17:35 | Updated: 14 August 2023, 17:45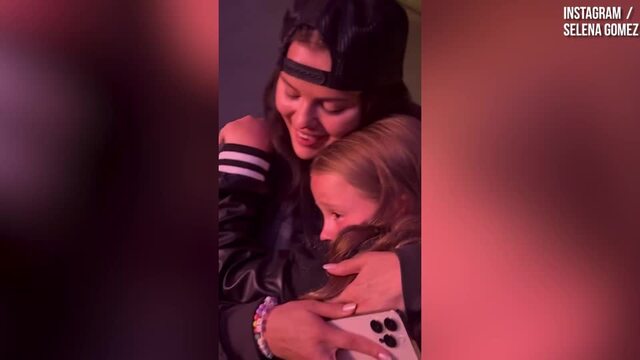 Selena Gomez posts adorable Taylor Swift tour video with her sister
When is Selena Gomez releasing Single Soon? All the information you need to know about her new single.
Selenators assemble! Selena Gomez is officially back and she has begun teasing her brand new single titled 'Single Soon?'.
Ever since Selena confirmed that she was already working on new music when Rare came out in 2020, fans have wanted to find out what her next album would sound like. Talking to Rolling Stone about the tone of the project in 2022, Selena said the album is inspired by "fun stories of me living my life and going on dates and having conversations with myself".
Now, Selena has begun dropping easter eggs for the start of her new era and it appears that her next single is titled 'Single Soon?'. Here's everything we know so far about the 'Single Soon?' release date, lyrics, phone number, website and more.
READ MORE: Selena Gomez says her biggest mistake is losing touch with the Wizards of Waverly Place cast
Is Selena Gomez releasing a song called 'Single Soon?'
Yesterday (Aug 13), fans spotted new posters titled 'Single Soon?' in Selena's home county Dallas, Texas and it wasn't long before they viral.
The posters have a link to a website titled www.illbesinglesoon.com on them, and sure enough, if you go on the website it has the title 'Single Soon?' as well as links to Selena's social media profiles.
🚨 Papers with phone number and the same image as the website have now been found in Texas. When you turn it on, you can hear a girl talking about boyfriends and a BEAT similar to Therefore I Am by Billie starts playing. pic.twitter.com/18tYwblYB4

— Selena Gomez Charts (@selgomezdata) August 14, 2023
What is Selena Gomez's 'Single Soon?' phone number?
If that weren't enough, there's a phone number attached to the posters: +1(254)-276-4756. If you call the number, there's a voicemail that sounds a lot like a real voicemail of Selena's younger sister Gracie Elliot Teefey calling her.
She says: "Hi, I love you sissy, never worry about boyfriends at all." A beat then kicks in after she's finished speaking.
When does 'Single Soon?' come out?
Selena is yet to confirm a 'Single Soon?' release date but fans believe she recently dropped an easter egg on her Instagram stories. In photos shared from a night out over the weekend (Aug 13), Selena can be seen looking down at her phone with the time '8:25' on it. As a result, fans are convinced that 'Single Soon?' is dropping on Friday, August 25th.
On top of that, Selenators have spotted that Teragram Ballroom and Club 90s are hosting a Selena Gomez night in LA on August 26th. Titled: "Single Soon: Selena Gomez Night", the night will begin at 10PM and is for fans aged 18+.
August 25th is also less than three weeks before the MTV VMAs so it's possible that Selena has a performance planned.
What are Selena Gomez's 'Single Soon?' lyrics?
Selena is yet to reveal any lyrics for 'Single Soon?'. However, a clip has gone viral on SoundCloud that fans think is a snippet of the single. In the clip, Selena sings: "He'll be a mess when I break the news, but I'll be single soon."
It's currently unclear who Selena wrote 'Single Soon?' with but we'll update you as soon as we know more.
NCT DREAM vs. 'The Most Impossible NCT DREAM Quiz' | PopBuzz Meets