Spotify Wrapped 2022: How to find your top songs and top artists
30 November 2022, 14:14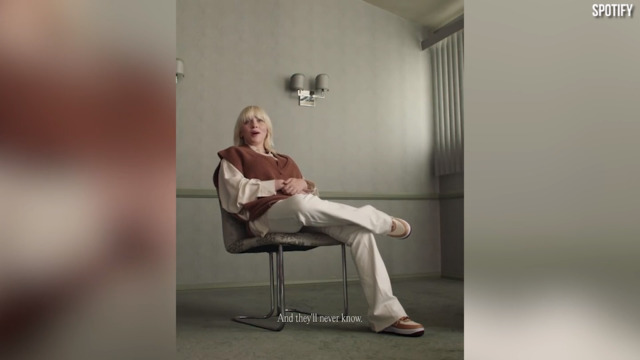 Billie Eilish says she falls in love with multiple fans in Spotify promo
Find out your most streamed songs, your top artists and your Listening Personality.
Aaaand just like that, another year has flown by and Spotify Wrapped 2022 is officially here, ready to expose your listening habits from the past year.
With huge artists like Taylor Swift, Bad Bunny, Harry Styles, Beyoncé (!!!!) and so many more dropping unforgettable albums and singles, it's pretty much a given that this year's Wrapped is going to be chaos for all of us.
If you're not familiar with the way Spotify Wrapped works, here's what you need to know. Wrapped 2022 will take your listening habits from January 1st 2022 to October 31st into consideration. Anything after that basically doesn't count. (Sorry November!)
Wrapped 2022 categories include: Your top artists, top genres, most listened to songs, podcasts and minutes listened. Spotify users can also find out their Listening Personality. Here's how to find yours.
How to find your Spotify Wrapped 2022
This year, Spotify Wrapped 2022 is only available to view on the Spotify app. If your Spotify app doesn't automatically show you your Wrapped stats, you can go to website on your phone and click through to it, or click right here.
The app will take you straight to your Wrapped 2022 stats, and will show you everything in an Instagram Story-esque feature that you can share straight to your actual Instagram account.
You'll be able to find all the same stats, including your top artists, top songs, top genres and several more categories that'll definitely expose your listening habits.
READ MORE: Spotify Stats: How to find your Top Artists and Top Songs of all time
How to find your Listening Personality on Spotify Wrapped 2022
As part of Wrapped 2022, Spotify reveals what type of 'listening personality' you have when it comes to consuming new music and music from artists that you love.
There's several options including The Early Adopter, The Fanclubber, The Adventurer, The Enthusiast, The Maverick, The Voyager and The Devotee.
How to find your top songs of 2022 playlist on Spotify
As well as breaking down all the data from the first 10 months of the year (Jan 1st - Oct 31st), Spotify will also generate a playlist of the 100 songs that you listened to most.
On the Spotify app, you can find your Top Songs of 2022 playlist as part of your Wrapped 2022 report. Once you see it, tap 'Add to your library' and then the whole playlist should appear alongside your others.
It'll also just automatically appear in your playlists once you've opened your Wrapped.
READ MORE: Here's how to view your old Spotify Wrapped playlists
Read more Spotify news here: