When does Spotify Wrapped 2022 come out?
13 October 2022, 14:49 | Updated: 30 November 2022, 14:22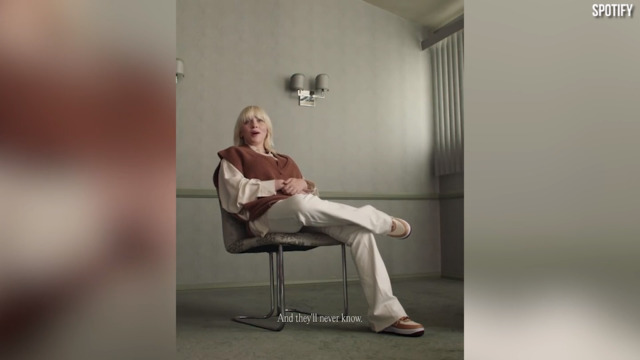 Billie Eilish says she falls in love with multiple fans in Spotify promo
What date is Spotify Wrapped 2022 released?
Well, it's almost that time again. Spotify has officially started teasing their annual Wrapped feature which means your music tastes are about to be exposed.
As you'll know if you're a Spotify user, the music streaming service's yearly feature reveals what kind of music you've been obsessed with over the past year. From January to October, Spotify records all your top artists and top songs, and reveals all kinds of other fun categories based on whatever you've been listening to.
Earlier this year, Spotify released a handful of fun features based on users listening habits (including a Stranger Things-themed playlist full of the songs that would save you from Vecna) and now the big one is coming... When does Spotify Wrapped 2022 come out? Read on for the latest info.
When is the Spotify Wrapped 2022 release date?
What date does Spotify Wrapped come out?
Spotify Wrapped 2022 doesn't have a set release date, but based on the previous years, we can pretty much guess when it's going to be made available. The dates for the previous Spotify Wrapped release dates are:
2017: December 6th
2018: December 6th
2019: December 5th
2020: December 2nd
2021: December 1st
Wrapped has been released earlier and earlier each year so our guess for 2022? It'll likely drop on December 1st or a few days after. Keep your eyes locked on Spotify's Twitter to get the latest notifications and updates.
When does Spotify Wrapped stop recording your listening habits?
Even though Spotify Wrapped won't be released until early December, the app actually stops recording your listening habits at the end of October.
Spotify Wrapped will only count the songs you've listen to between January 1st 2022 and October 31st. So, anything you listen to in November and December 2022 will not appear in your Wrapped feature.
How do I get Spotify Wrapped 2022?
Once Spotify Wrapped is released, you'll be able to access your own report either via the Spotify app or through a URL that will take you to the website. On release day, a pop up should also appear on your Spotify app prompting you to click through to your report.
We'll add the link to this page as soon as it's live.
Read more Spotify news here:
Drag Race UK's Copper Topp Reveals Why Cheddar's Outfit Was Better Than Hers | Drag Race Yearbook