AHS Delicate Part 2 release date: When does episode 6 come out?
4 December 2023, 15:42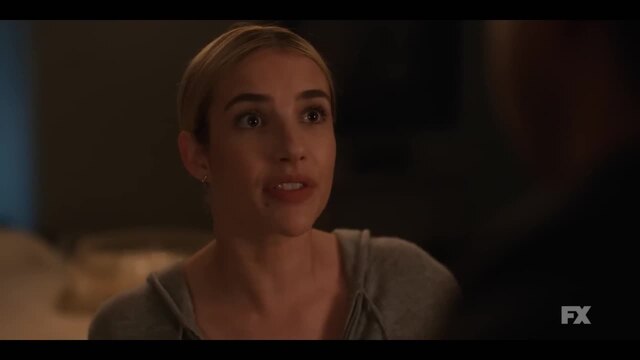 Watch the trailer AHS: Delicate Part 1's finale here
AHS: Delicate Part 2 will not be released until 2024.
For American Horror Story fans, AHS: Delicate has been a surprise hit. Starring Emma Roberts and Kim Kardashian as Anna and her publicist Siobhan, season 12 of the horror anthology is the first to be based on a novel.
Since dropping in September, the first half of AHS: Delicate has followed Anna's quest to become a mother, and an Oscar winner. Throughout the episodes, she experiences horrifying changes to her body and begins to question everyone around her.
AHS: Delicate episode 5 (billed as the finale of Part 1) aired on October 18th, and will be the last episode for quite a while. Part 2 will actually not arrive until 2024...
Here's everything we know so far about AHS: Delicate Part 2, including the release date, episode count and what's set to happen next.
When does American Horror Story: Delicate episode 6 come out?
When is AHS: Delicate Part 2 released? When does episode 6 come out?
So far, there is no confirmed date for the return of AHS: Delicate, but it has been confirmed to be returning at some point in 2024.
It might be a while until fans actually get to see the conclusion of the season, though. Filming was reportedly brought to a halt due to the actors strike that started in July 2023. The strike ended in November 2023, and Kim Kardashian was spotted back on set in December 2023.
It's unclear how much of Delicate was filmed before production was paused, but now that the strike is over and the actors are heading back to work, the countdown is on for the final episodes of the season.
The length of the wait for Part 2 will all depend on how much filming still needs to be completed.
How many episodes will AHS: Delicate Part 2 have?
The complete episode count for AHS: Delicate has not been confirmed. The first half of the season contained 5 episodes.
Three out the last four seasons of AHS have all had 10 episodes, so it's likely that Delicate may follow suit. That would mean Part 2 will contain a further 5 episodes.
This page will be updated as soon as we have more information.
AHS: Delicate Part 2 plot: What happens next?
At the end of AHS: Delicate Part 1, Babette – Anna's main competition during award season, who is fresh off a Golden Globe win – is mysteriously killed in a car accident just after Siobhan calls Anna to ask just how badly she wants to win an Oscar. It looks like Siobhan might be emerging as the villain of the series... Did she murder Babette?!
Elsewhere, Dex's dead ex-wife Adeline appears to have been connected to the baby cult, and that's the reason why his family is being targeted... according to Preecher, that is.
If you're desperate to know what is set to happen in Part 2, the novel that the series is based on – Delicate Condition by Danielle Valentine – is out now. While it might not be the exact plot of the series, it'll give you a fair idea of what to expect next.
Troye Sivan Paints A Self-Portrait While Answering Deep And Chaotic Questions