Evan Peters opens up about the toll AHS had on his mental health
24 July 2018, 20:58 | Updated: 23 September 2022, 15:43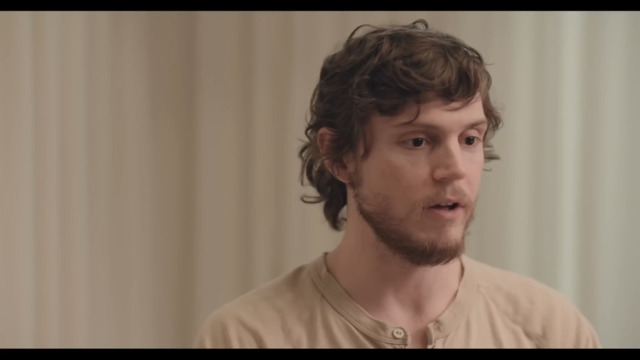 Evan Peters opens up about playing Jeffrey Dahmer
Evan previously spoke about how his heavy work on American Horror Story has affected him mentally.
If you're a fan of Evan Peters, you'll know just how incredible his performances are on American Horror Story, and you'll also know just how awful some of the characters he's had to play have been.
Recently, Evan decided to take a step back from AHS. After a particularly gruelling season playing alt-right cult leader Kai Anderson on AHS: Cult, Evan did not appear in AHS: 1984. He returned for AHS: Double Feature – Part 1, and it has not yet been confirmed if he'll be back for season 11.
Over the years, we've loved every single character Evan has thrown at us. But in a 2018 interview with GQ, Evan opened up about the heavy toll that some of the characters have taken on him, mentally and emotionally, and it's actually pretty damn sad to read.
READ MORE: Evan Peters wins his first Emmy award for Mare of Easttown
Speaking to GQ, Evan detailed just how difficult it is for him to portray some of the roles that Ryan Murphy throws his way. When asked about the intense roles he's had to play over the past few years, Evan said: "I'm goofy, I'm silly, I like to have fun. I don't like to yell and scream. I actually hate it. I think it's disgusting and really awful, and it's been a challenge for me. Horror Story sort of demanded that of me."
Evan has probably had it the hardest when it comes to American Horror Story. Almost every single one of his roles has been emotionally challenging.
On top of that, Evan's roles in other Ryan Murphy shows, including Pose, have also been pretty heavy too.
"It's been all a massive stretch for me and really difficult to do," Evan says of playing the more sinister characters. "It's hurting my soul and Evan as a person. There's this massive amount of rage that's been called upon from me, and the emotional stuff that's been called on me for Pose has been heartbreaking, and I'm sick. I don't feel good."
When asked what kind of toll the heavier stuff takes on him, his answer was just as heartbreaking.
"It's just exhausting. It's really mentally draining, and you don't want to go to those places ever in your life. And so you have to go there for the scenes, and it ends up integrating it somehow into your life," Evan confessed. "You're in traffic and you find yourself screaming and you're like, 'What the hell? This isn't who I am'."
Read Evan's full 2018 GQ interview here.
Read more Evan Peters news here:
Rina Sawayama Reacts To "Industry Plant" Rumour and Paints A Self-Portrait | PopBuzz Meets