You's Tati Gabrielle reveals how Penn Badgley reassured her before first ever sex scene
9 February 2023, 15:03 | Updated: 9 February 2023, 15:46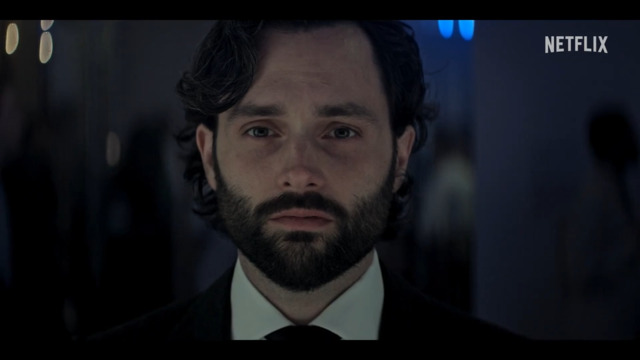 Watch the You season 4 part 1 trailer
"I told Penn upfront, 'Hey, I've never done this before.' And he was like, 'It's gonna be OK.'"
You already know and love Tati Gabrielle as the scene-stealing Prudence Blackwood in Chilling Adventures of Sabrina, and now the star has made her own mark on Netflix's You and Joe Goldberg himself.
Tati first popped up as Marienne in You season 3 and made her return in You season 4. Marienne is a young single mother who worked as a librarian in Madre Linda, before moving to Paris to follow her dreams of becoming an artist. She also falls for Joe in season 3, and quickly ends up fleeing after Love exposes his murderous ways.
In an 2021 interview with Page Six, Tati opened up about what it was like shooting her first ever on-screen sex scene, and how co-star Penn Badgley reassured her with the whole experience.
READ MORE: You season 5: Release date, cast, spoilers, trailers and news about the Netflix series
In You season 3, Tati's Marienne ends up developing a friendship with Penn Badgley's Joe Goldberg – after he unleashes his usual stalker-ish charms, of course. Eventually, the two turn their relationship into something more romantic.
And when it came to their sex scenes, Tati, who said she "freaked out" ahead of shooting, revealed that she confided in Penn who then reassured her and put her at ease.
"I was so nervous," said Tati. "I told Penn upfront, 'Hey, I've never done this before.' And he was like, 'It's gonna be OK.'"
Tati then shared that the cast used an intimacy coordinator to choreograph their more intimate scenes – something that helped her when it came to filming.
"We had a great intimacy coordinator on set. So we were able to walk through everything and have a good idea [of what to do]," she added. "It became more of a dance, like a choreographed dance than it was, like, having to feel that nervousness and be awkward or weird."
An intimacy coordinator is a professional who is brought in to choreograph intimate scenes (almost like stunt work) and work with actors on a personal level to make sure they're completely comfortable while filming nude and/or sex scenes.
The use of intimacy coordinators was brought into the mainstream by shows like Sex Education, and have now become an important and integral part of film and TV production.
You love to see it.
READ MORE: Who dies in You season 4 part 1? All the deaths explained and who killed them
Read the latest You updates and news:
Lockwood & Co. Cast Interview Each Other | PopBuzz Meets