Angus Cloud's final three films will be released posthumously
1 August 2023, 14:43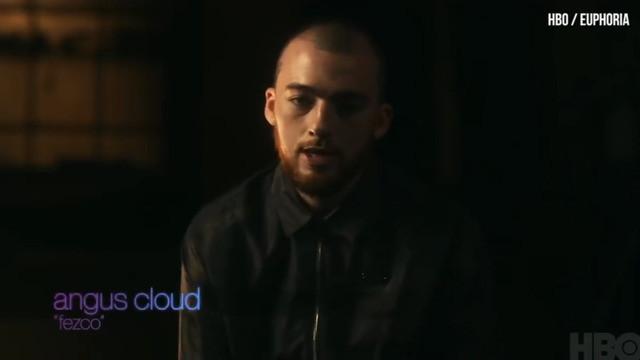 Angus Cloud reveals why Fez sacrifices himself for Ashtray in Euphoria
Angus Cloud is part of three films that are still yet to be released starring the likes of Pedro Pascal and Melissa Barrera.
Angus Cloud was getting ready to start filming Euphoria season 3 and working on three new movies before he passed away.
Yesterday (Jul 31), Angus Cloud's family released a statement to TMZ confirming that the beloved actor had died at the age of 25. They said: "It is with the heaviest heart that we had to say goodbye to an incredible human today. As an artist, a friend, a brother and a son, Angus was special to all of us in so many ways."
They ended the statement by writing: "We hope the world remembers him for his humour, laughter and love for everyone. We ask for privacy at this time as we are still processing this devastating loss."
Before Angus' death, his career was going from strength to strength. The late star is still set to appear in three movies.
READ MORE: Angus Cloud's Euphoria co-stars lead tributes following his death
Before passing away, Angus had just completed filming on an as-yet-untitled monster thriller directed by Scream VI directors Matt Bettinelli-Olpin and Tyler Gillett. The movie also stars Melissa Barrera and Kathryn Newton. It was initially scheduled for an April 2024 release. However, it's possible that Angus' death and the SAG-AFTRA strike will push the release back.
Elsewhere, Angus also recently worked on a new drama called Freaky Tales with Pedro Pascal, Jay Ellis and Jack Champion and he had a role in a Dan Brown horror movie called Your Lucky Day. Both films are currently in post-production with no release dates as of yet.
Angus also stars in a coming of age film called The Line with Alex Wolff, Austin Abrams and Halle Bailey. The movie had its premiere at the Tribeca film festival in June 2023 and received huge praise from critics. However, it's yet to have a wide release.
Discussing the new movies with E! News in October 2022, Angus said: "I can't wait for everyone to see. They're a little different than what I usually do, so it will be cool."
Will Angus Cloud be in Euphoria season 3?
Angus passed away before filming for Euphoria season 3 began. Production was originally due to start in February. However, Vogue has since reported that shooting has been pushed back to the "the latter half of 2023" and season 3 likely won't be released until 2025. It's currently unclear if/how Angus and Fez's absence will be addressed in season 3.
Talking to E! News in October 2022, Angus revealed that he was excited to return and play Fez again. He said: "I can't wait to get back to work with everyone. I feel like it's been way too long. I just can't wait to see everyone and working on set again."
Our thoughts are with Angus' friends, family and co-stars at this time.
If you, or someone you know, is struggling with their mental health, the following organisations may be able to help:
Read more about Angus Cloud here:
The Witcher Cast Interview Each Other | PopBuzz Meets